The Ten Best Drones for Sale Under $50
If you want to buy a great drone but don't want to spend more than $50, then you'll enjoy this article. Read on to learn what the best drone under 50 really is.
As with all new technologies, the first drones to hit the market several years ago were prohibitively expensive, and only those with deep pockets or a specialist interest were willing to pay the price.
The myth that drones have to cost hundreds or thousands of dollars has stuck around, even though the price of this technology has actually plummeted.
To illustrate just what you can get when shopping on a budget, we've assembled a list of the best drones under $50, including the Syma X5C-1, which we consider to be the best drone under 50 on the market right now, and possibly the best mini drone.
Why buy a $50 drone?
Just because you don't have a lot of cash to splash, that doesn't mean the exciting hobby of flying drones needs to remain out of your reach.
Like any hobby, those that are truly passionate about their pursuit will always want to spend more on top-of-the-line equipment. But for those just starting out, an under $50 drone is a great way to get a feel for drones without spending hundreds on something that might end up neglected in the closet in a few weeks' time.
An affordable drone is a great buy for kids. If you've ever watched in fear as your child has casually tossed your iPad on the floor, or finger-painted over your new TV, you'll know how little respect they can have for expensive technology.
So if drones are topping your child's Christmas list, it might be a good idea to try them out with something at the cheaper end of the scale, until they get a sense for how to fly and might be less likely to crash propellers-first into the nearest tree/house/disgruntled neighbor.
Cheaper drones also tend to be smaller, with a shorter range and less powerful motors, which makes them great to fly indoors. While high-end drones from companies like DJI are far too loud and aggressive for indoor flying, you can easily get away with breaking out many of the drones on this list in your living room.
If you've ever wanted to explore your house from a fly's eye perspective, or wanted a creative way to prank your partner or siblings (not that we'd recommend such behavior!), then an under $50 drone might be the perfect choice.  We have an article here if you want to learn more about indoor drones.
The benefits of a lower priced drone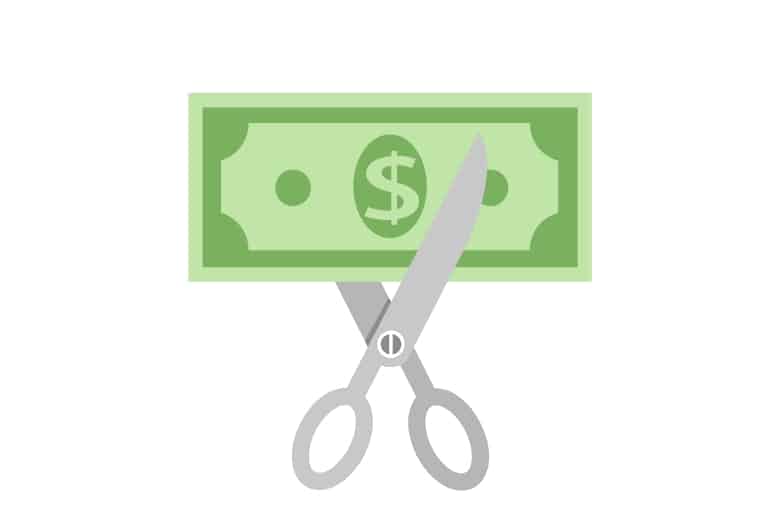 The obvious benefit of a cheaper drone is, of course, the price. There are plenty of other reasons to pick a drone from this list, however.
To begin with, cheaper drones make excellent practice drones because they tend to be lightweight and less powerful than more high-end drones, with a shorter range. This means you're not likely to accidentally lose sight of the drone, nor should you be as worried about crashing into something mid-flight or sticking the landing. 
Knowing that you've only spent $50, rather than $500, on your drone will also ensure you feel less precious about your new toy, and therefore less likely to be hesitant when learning to fly it (see our article on how to fly). And with less power and range, these drones are also more suitable for indoor flying, which is another great way to practice technique and build up confidence before you take your drone activities outdoors.
Typical features and what to look out for
Cheaper drones can have all of the features of more high-end models. That being said, for the lower price you shouldn't expect quite the same level of quality as you might find in a top-end brand like DJI or Parrot – check out our article on the top drone manufacturers.
Here are some of the things to look out for when shopping for the best drone under 50: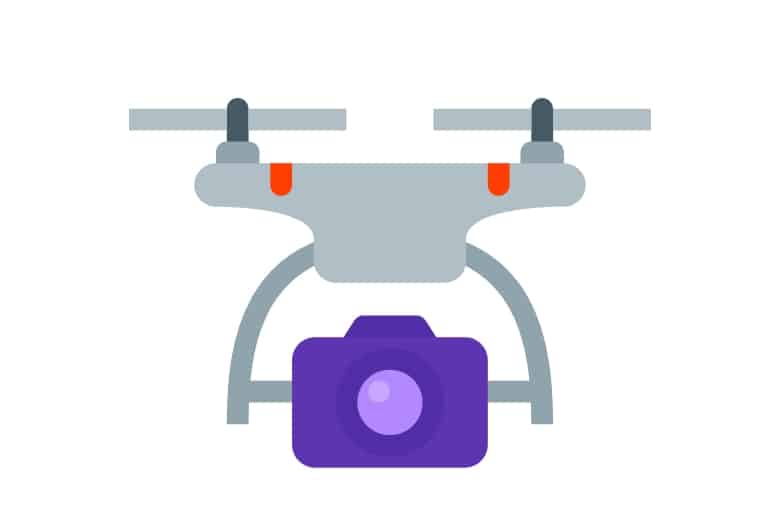 Camera: not every drone in the sub-$50 price bracket will even come with a camera, and it's highly unlikely that any with a camera will be able to handle more than 720p video or 2-3MP stills. Check out this article to understand the difference between 720p & 1080p.
The sort of camera in these cheaper drones is useful for first person flying (FPV) using real time relay, which many models offer when you sync them with a smartphone. If you are looking for more information on camera drones then check out our article on the best drones with camera.
If you do want high quality images on the cheap, look for drones that offer mounts for cameras. If you already have a GoPro Hero (check out GoPro site), for example, you can turn many cheap drones into more than capable filmmaking devices.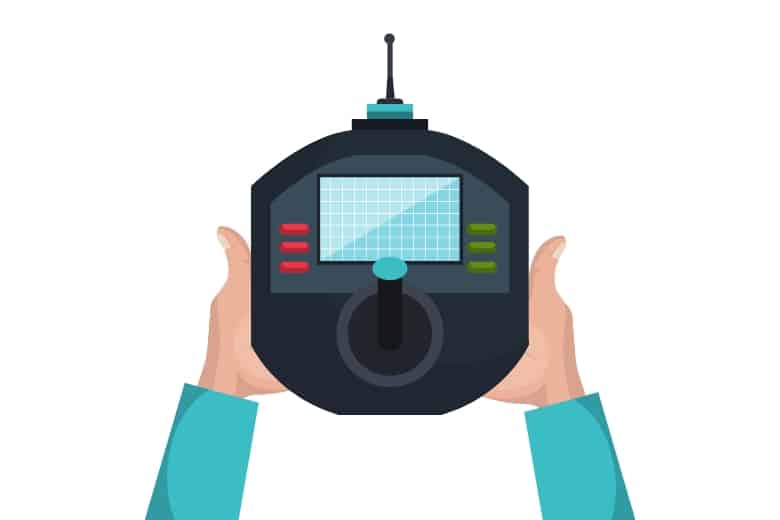 Range: won't be excellent, but the experience of seeing what your drone sees as you pilot it is well worth the small investment! Range is generally between 50 and 200 feet.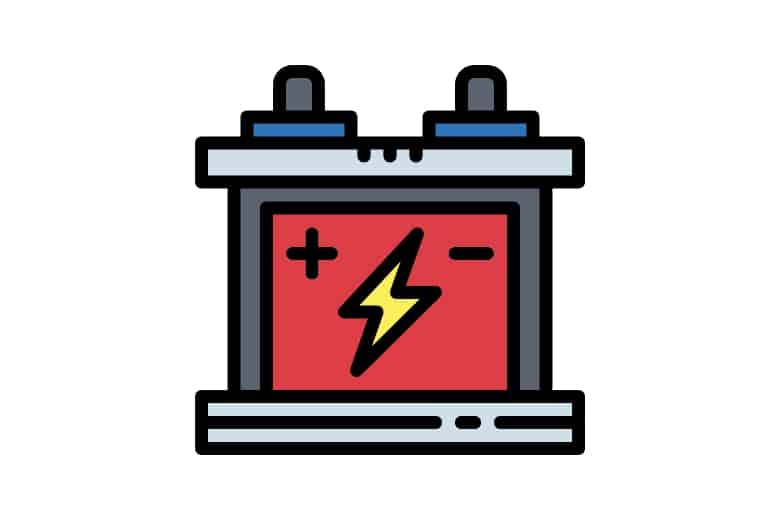 Battery: probably one of the biggest differences between cheaper and more expensive drones is the battery life. While a DJI Mavic can manage up to half an hour of flight time from a full charge, a drone from this list is more likely to achieve around 5-8 minutes.
You can of course buy extra batteries to extend this battery life (provided your drone has a detachable battery), but this will increase the overall cost of the drone.
Other features: You will not find high end features like collision detection and GPS on these drones, but you will find things like speed settings, stunt buttons, and one key take off.
Deciding on what features are important to you is a good idea before you go shopping.
Are they safe for kids?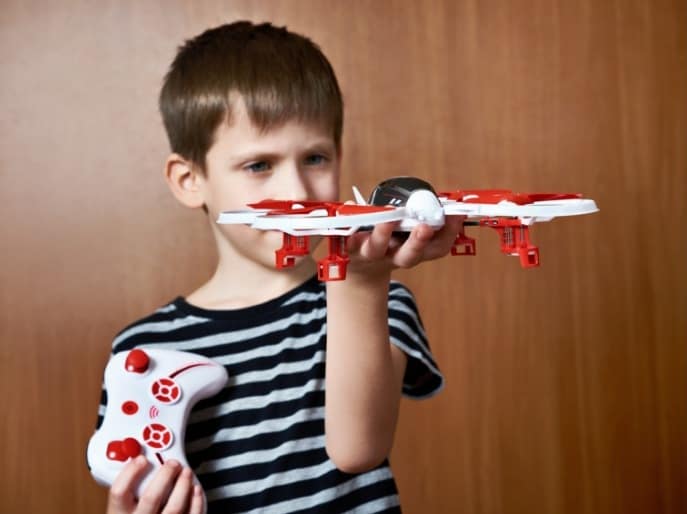 Under $50 drones are great for kids, as we mentioned above. They're durable, not too powerful, and easily replaceable if they get damaged.
And while FAA drone regulations dictate that pilots should be at least 13 years old, these rules only apply for drones flown outside and that weigh more than 0.55 lbs. See here for FAA rules that apply.
Luckily, many drones on this list are small and light enough to be exempt from these rules, and moreover can only be flown indoors. That means even younger children can use them, and there's no need to worry about safety – small, lightweight drones like those on this list pose little danger for children, provided they are used with parental supervision.
The best drone under 50
Now that we've covered why you might want to buy an under $50 drone, and what to look out for while shopping, let's take a look at some of the best cheap drones on the market right now.
JJRC H31
Key specs: 70 meter/200 feet range, 8 minute flight time, no camera
Who it's for/not for: the H31 is great for beginner fliers, but without a camera it's not so good for budding photographers.
The JJRC H31 is a fast, agile drone with some unique features rarely found on drones this affordable. Fun to fly, the H31 zips around at a decent speed, and with a light, durable chassis and robust propeller guards it can easily take a beating as you learn to control it.
Best of all, the H31 is waterproof, so if you take it outside and happen to crash into a lake or get caught in a storm, the specially coated electronics inside the drone will stay safe and dry.
The H31 has some decent specifications for a drone in this price bracket, too, although it doesn't come with a camera – though one can be mounted. What this durable drone does best, however, is simply fly!
Holy Stone HS370
Key specs: 720P HD, One Key Start/Land, Draw Path, 
Who it's for/not for: the HS370 will please photographers on a budget, beginner pilots, and buyers after the most 'bang for their buck'
The HS370 is an incredibly good value drone. It packs a lot of features into a small frame at such a low price, and comes with two batteries! This is not only great value but something that other drone manufacturers should pay attention to. You will always end up buying more batteries to enable longer flying sessions. Incidentally, we found the batteries to be good for around 13 minutes of hard use.
The headline feature is the 720HD camera which captures usable video and photos with ease. 
It is also very beginner-friendly mainly because of the 'one key' take-off and landing, and altitude hold.
Holy Stone HS210
 CHECK ON AMAZON
Key specs: 100 feet range, 7 minute flight time, no camera
Who it's for/not for: the HS210 will please bargain hunters and beginner fliers. Once again, those looking to experiment with FPV or filmmaking will want to look elsewhere, however.
With a tiny form factor and a robust build quality, the HS210 is another zippy, lightweight machine perfect for zooming around the house. But this little drone is full of surprisingly advanced features..
Only a few years ago you could expect to pay upwards of a hundred dollars to get features like this on your drone, so the tiny price tag of the HS210 really illustrates just how much drone you can get for your money!
Eachine E010
Key specs: 20 meters/100 feet range, 5 minute flight time
Who it's for/not for: this micro (nano?) drone is a great novelty product that also offers real functionality, perfect for gadget lovers and drone newbies. Those looking for a product capable of outdoor flight, however, ought to look elsewhere.
The JJRC H31 is considered a micro drone, and it's certainly very small, but next to the microscopic Eachine E010 it looks frankly huge. You can balance the tiny E010 on your fingertips, and yet this drone features a 100-foot range, one key return, and headless mode.
The E010's dedicated controller is very ergonomic, and advanced users will even be able to pull off stunts such as flips and 360 rolls using the controller's dedicated buttons.
It's worth pointing out that a drone of this size will struggle to stay stable in anything but the most settled of conditions, so this is firmly an indoor-only product. But don't let that put you off – you can have plenty of fun just whizzing this diminutive drone around your house!
Eachine E016H
Key specs: 30 meter/100 feet range, 16 minute flight time, no camera
Who it's for/not for: beginners, kids and those wanting an indoor drone with a decent flight time. Not for those who want to fly in windy conditions, or those wanting a camera drone.
The E016H is, in our opinion, probably the best of this innovative manufacturer's crop of drones. The E016H looks more like a conventional drone than the micro-drones covered above, although it's still small enough to fit in one hand.
Despite its size, the E016H comes with some great features. Headless mode makes for easy flying, while the low battery alarm provides peace of mind to nervous fliers. The controller features buttons to control speed and perform stunts, while propeller guards minimize damage should all of your flipping and rolling get out of control. Further to the propeller guards, this drone has three-speed settings which make it a great indoor drone.
A decent flight time and range completes the package, which could only really be enhanced by the addition of a camera, which unfortunately the E016H doesn't offer.
Hubsan X4 (H107L)
Key specs: 30 meter/100 feet range, 9 minute flight time, no camera
Who it's for/not for: the X4 should appeal to gadget lovers looking for big features in a small package, but its fragility makes the X4 less suitable for kids and other inexperienced users
The Hubsan X4 is another palm-sized drone with some serious capabilities. Smaller and lighter than an average smartphone, the X4 nevertheless boasts some serious stats. A 9 minute flight time beats most of the competition in this price and size bracket, which immediately gives us cause to recommend it over similar drones.
Its 30-meter range is more in line with average specs, but useful features like rubber feet (for safer landings), and a responsive, dynamic flying experience set this tiny drone apart.
Unfortunately, while we want to recommend this drone as an ideal learner vehicle for kids and inexperienced adults, its lack of propeller guards let the X4 down. If you stick to flying it inside and are capable enough to not put it through too much, though, the X4 can offer an excellent experience at a great price.
Syma X5C-1
Key specs: 50 meter/160 feet range, 7 minute flight time, 2MP camera, 720p video
Who it's for/not for: people looking for a representative introduction to drone technology will find the Syma a fun first step into the hobby, but those with a bit of experience may feel let down by the unimpressive specs compared to more high-end machines.
Finally, we get away from the micro drones! If you've skimmed down this list looking for a proper, full-sized flying experience, then the Syma X5C-1 is the drone for you. This is a real entry-level drone, offering a true introduction to drone flying for a fraction of the price serious drone enthusiasts usually pay.
With a larger size comes a larger price, and the Syma tops out this price bracket – although that still makes it a fraction of the cost of a drone from a manufacturer like DJI. What you get for your money, though, is in our opinion one of the best budget drone experiences out there, and probably the best drone under 50 with camera.
The Syma X5C-1 is excellent to fly, with good stability even in light wind, a responsive, intuitive controller that makes stunts a breeze, a headless mode for worry-free flying, and an overall dynamic, fluid piloting experience.
What's more, the X5C-1 stands out on our list for the fact that it comes with a built-in HD camera, capable of capturing 720p footage and 2MP stills. While far from ground-breaking, at this price that's more than enough to whet the appetite of budding drone cinematographers.
Finally, its popularity means the Syma is easy to repair, with spare parts readily available.
Syma X11C
Key specs: 30 meter/100 feet range, 7 minute flight time, 2MP camera
Who it's for/not for: the X11C is particularly suited to those looking to impress their friends with stunt flying, but for amateur photographers or absolute beginners we'd recommend others on this list.
Back to the micro drones now, with the Syma X11C. This is another palm-sized quadcopter mostly suited for indoor use, although with good stability it can manage outdoors in calm weather – which is where you'll want to be if you're thinking of using the X11C's stunt capabilities to perform flips and other tricks.
A decent range and flight time help recommend this drone, as does the attachable blade protector.
Beyond that, though, we have to say that the X11C is somewhat underwhelming compared to others on this list, with neither the stand-out functionality nor the novelty size to recommend it over other, better models.
Goolsky FQ17W
Key specs: 50 meter/160 feet range, 7 minute flight time, 0.3MP camera, SD video
Who it's for/not for: with an innovative design and impressive specs, gadget lovers and amateur drone enthusiasts alike will love this drone, but those looking for a decent quality camera may be disappointed by Goolsky's offering.
Is the Goolsky FQ17W the best drone for 50? Well, it is a great little drone packed with far more innovative features than should rightly be expected at this price point. Its unique design makes it exceptionally travel-friendly, as the fold-away propellers transform the drone from a functional flier to a safe, robust object in no time.
Once you've popped the propellers out and got the Goolsky into the air, you won't be disappointed by its functionality. The drone features many of the innovations present in other drones on this list, but all in one package.
A headless mode makes for easy flying, while the controller also allows for intuitive stunts. The (admittedly poor) camera isn't good enough to capture footage, but it does allow for FPV flight, which is further enhanced by the dedicated controller which features a mount for your smartphone.
The only major downsides to this drone (apart from the camera quality) are that it isn't the easiest to master flying with out of the box, the foldable design prohibits the use of propeller guards, and it also isn't the most forgiving. That said, it's one of our favorite sub-$50 drones, and one we'd recommend wholeheartedly.
   Snaptain H823H
Key specs:  6 minute flight time, no camera
Who it's for/not for: great for kids, no good for videographers or photographers
Last, but most certainly not least, we have the Snaptain H823! This a great drone for kids due to cage-like feature around the propellers (which also make it a good indoor option), it's stunt feature, and it's relative ease of control.
One of the best features for beginner flyers, in our humble opinion, is Altitude Hold. This will ensure the drone maintains altitude when the throttle stick is released. Whenever I fly a drone without this feature (or GPS on a pricier drone), I seem to spend a lot of time bouncing up and down as I try to compensate for downward/upward movement….it really is quite tricky to fly without it.
The H823 also has one key return and headless mode, so, all in all, it provides a very hassle-free flying experience.
The final verdict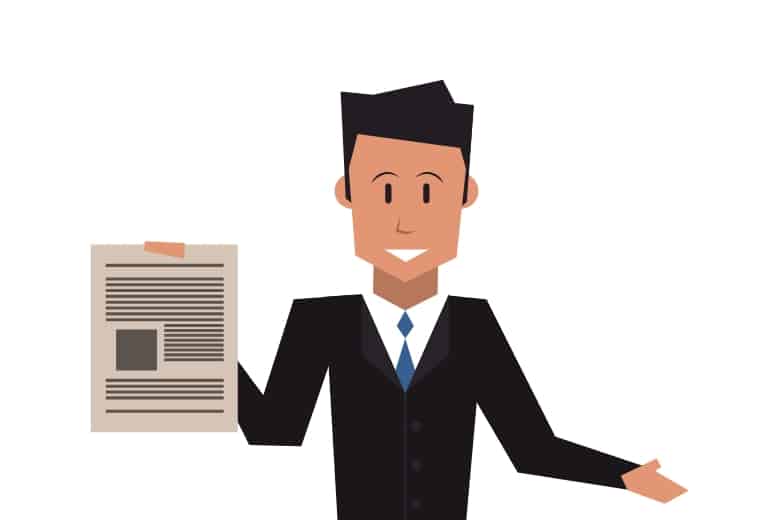 We've ran through some of the best low price drones available to buy right now, but which is the best? We struggled to decide between the Syma X5C-1, the Goolsky FQ17W, and the Holy Stone HS370, any of which we'd happily lay down $50 for.
All three of these drones offer innovative design, impressive features, and intuitive controls, making them perfect for budding drone enthusiasts on a budget, kids taking their first steps into the world of quadcopters, and uncertain amateurs looking to get a feel for the hobby without spending big bucks.
In the end, though, we think that the Syma X5C-1 gets the crown as the best drone under 50. No other drone on this list offers the same breadth of features as the X5C-1, from the HD camera to its reasonable range and flight time, all in an affordable and accessible package. 
The X5C-1 perfectly demonstrates how far drone technology has come in such a short space of time, and we think any newcomer to the world of drones would be hard-pressed not to be drawn by the thrills of Syma's little quadcopter.