Top Drone Companies 2020 – the key players
UPDATED FOR 2021….Who are the best and most significant drone companies in the world? Our article gives you background and information on the top drone companies in the world today. From market leaders DJI and Yuneec, to up-and-coming companies producing interesting drones, such as UVify.
Drones, drones, drones….
Due to the growing popularity of drones, more and more companies are entering the market, especially makers of other radio controlled (RC) vehicles.
At the cheaper end of the market, some drone manufacturers purchase generic products and attach their own logos which leads to multiple companies selling the same product, in some cases. This is a practice known as 'Private Labelling'.
The purpose of this article is to introduce you to the best and most reputable drone companies in the market, with more attention paid to consumer drones.
Market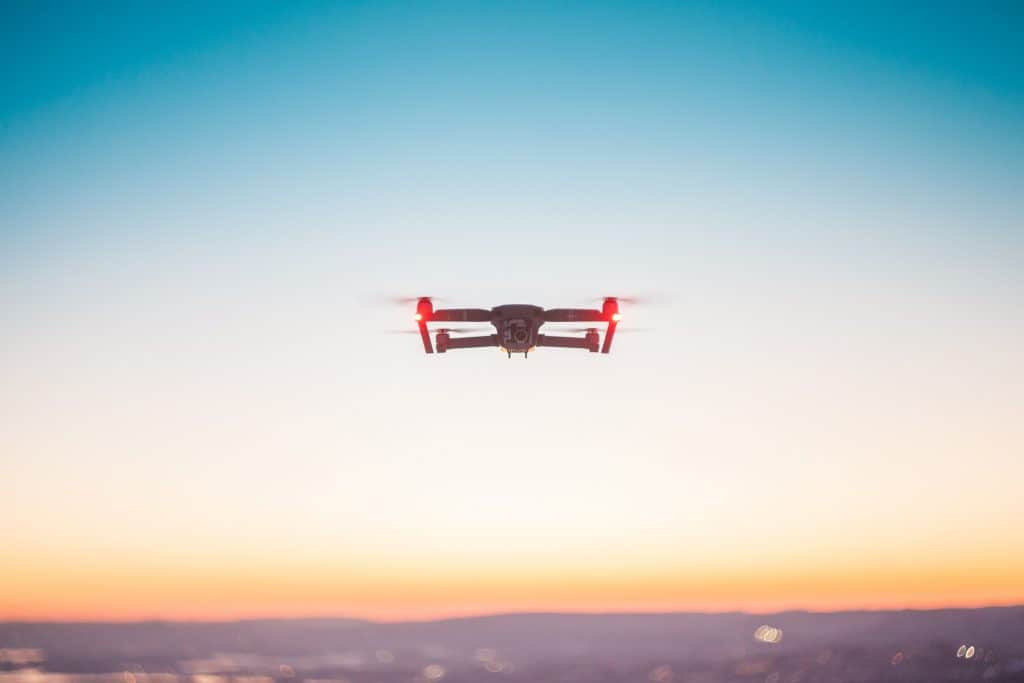 The drone market is maturing to a state where defined segments now exist with different sets of requirements and buyers. Segments include:
Toy drones

Camera drones

Commercial drones

Racing drones
The competitive landscape is starting to settle down with top drone manufacturers finding out where their strengths lie, and concentrating their efforts into segments where they have seen success. We think that this will continue into the future, and different drone makers will become synonymous with certain segments or niches.
Technology
Arguably the biggest breakthrough in consumer drone technology was the Quadcopter. This design is the de facto standard for the consumer drones we know and love today. Check out this video to understand how the instability of modern quadcopters is overcome to enable us to harness their incredible agility:
You probably don't need me to tell you that the rate of technological progress in the drone market has been staggering. Not only has the level of technology increased rapidly, but the cost of technology has decreased very quickly. This has resulted in the availability of drones with advanced sensors and stabilized cameras for less than $100! 
A number of the biggest manufacturers – think Yuneec, Parrot, and DJI –  have been leveraging relevant technological expertise from adjacent industries.
For example; Yuneec is one of the more innovative and biggest companies and has prior expertise in electric aviation, similarly, Parrot has a lot of experience producing high-end wireless products, and market leader DJI has experience producing handheld camera stabilization technology.
Some other manufacturers which have less relevant technology experience are simply copying existing technology and designs from the top drone manufacturers. There is no shortage of copy-cats in the drone market, so we're here to help show you the best companies to look out for.

Top drone companies
The leading players in the camera drone market are Yuneec, DJI, and Parrot. They are all companies that have brought innovative tech and design to the market and feature mid-to-higher priced drones in their catalog's.
There are other manufacturers at the cheaper end of the spectrum which focus on the toy and racing segments, the most notable of which are listed below:
Yuneec

Company profile:
Yuneec is an aviation company that is known for producing electric manned aircraft, as well as drones, and have been around since 1999.
Along with DJI, they are a market leader and produce a wide range of consumer and commercial grade drones, and have quite a diverse range of products. Yuneec customer support is well regarded and receives focus from the company.
They are based in China, but also have offices in Europe, North America, and elsewhere in Asia.
Yuneec sells a lot of it's high-quality drones worldwide, whether it be a capable mid-range camera drone like the Typhoon H4K , its folding camera drone the Mantis-Q, or a compact smart drone like the Breeze.
Click here for the Yuneec official website

DJI


Company profile:
Chinese based market leader and the most recognizable drone brand, leading the way in the consumer market.
Hallmarks of a DJI drone include ease of use, cutting edge tech, and good design.
DJI owns the iconic high-end Swedish camera manufacturer Hasselblad. This should give you an idea of their focus – they produce a number of high-quality drones with great stabilized cameras.
Our experience with DJI is that they produce high quality and easy to use products, but I have read a lot of comments about very slow customer service and the odd malfunctioning drone coming out of the factory – check customer reviews out on Trustpilot.
They employ a global workforce of over 6000, and have sites in Hong Kong, China, Japan, USA, Germany, and the Netherlands.
The DJI Phantom drone (read our article for more info on these drones) is the most famous and recognizable drone available, and is now into its fourth generation. It's effective design has provided the inspiration for many, many other drones. We have an article on the 
The DJI Mavic range made waves when first released due to it being the first high quality stabilized camera drone that folded up.
Tech from top models has trickled down into their cheaper drones, like the Spark and Tello, and set the standard for what is possible with a small consumer drone.
At the other end of the scale, DJI has a number of drones designed for commercial use, like its Matrice range, which are highly configurable and can carry significant payloads.
Click here for the DJI official website

Parrot

Company profile:

Parrot is a well-established consumer electronics company (think Bluetooth headsets) who have been active in the consumer drones market for a while now. Based in Paris, many of their drones have, or had, interesting design features at the time of their release and they are one of the more innovative drone manufacturers out there.
Parrot has been competing with DJI at different points in the market with established products like it's Bebop 2 GPS drone, and the Anafi 4K folding camera drone. It has some interesting products like the Disco FPV (First Person View) fixed-wing drone and the Mambo toy/indoor drone that comers with a grabber claw and a cannon!!!!
Click here for the Parrot official website

GoPro

Company profile:
GoPro are a famous US based technology company who's high quality compact action cameras started a movement of 'vloggers' and 'youtubers'.
They launched the GoPro Karma drone in 2017, which featured a removal gimbal and grip which meant that you could easily swap between recording stabilized video on the ground or in the air. The Karma can carry certain GoPro cameras, which captured excellent footage and stills.
They have been wildly successful, although they have experienced rough times recently. In January 2018, GoPro announced that they would exit the drone market due to intense competition, and difficulty remaining profitable. The Karma drone is still available from some resellers. 
Click here for the GoPro official website

Blade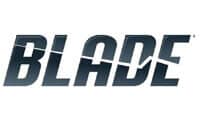 Company profile:
Based in Illinois, Blade produces a range of drones including notable beginner and racing drones. Established in 1985, they are focussed on providing excellent customer support.
Blade drones are known for their 'SAFE' technology which enables smooth control, even in difficult conditions.
The Blade Nano QX is a very popular beginner drone that is easy to fly, whereas the Blade Inductrix FPV is a very popular (and fast!) FPV (First Person View) racing drone.
Click here for the Blade official website

UDI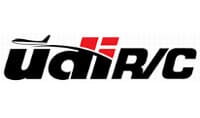 Company profile:
UDI are known for producing RC Helicopters, but more recently for popular consumer drones.
Based in China, they are generally focussed on lower-priced models.
The UDI U818A is a very popular beginner drone that comes in many different versions, depending on budget and desired capability. There is an FPV (First Person View) capable model, and a version with a higher resolution camera for example.
Click here for the UDI official website

Hubsan

Company profile:
Hubsan is a well-known drone company that has achieved success in the market with a wide range of smaller, cheaper drones and is one of the best manufacturers in this segment.
Hubsan also produces a wide range of FPV and racing drones and has offices in North America and Europe as well as China.
They produce a good range of spare parts for a lot of their drones, which are readily available.
They produce the very popular X4 range of toy/indoor drones, as well as the H500 series FPV (First Person View)  drones.
Click here for the Hubsan official website

Uvify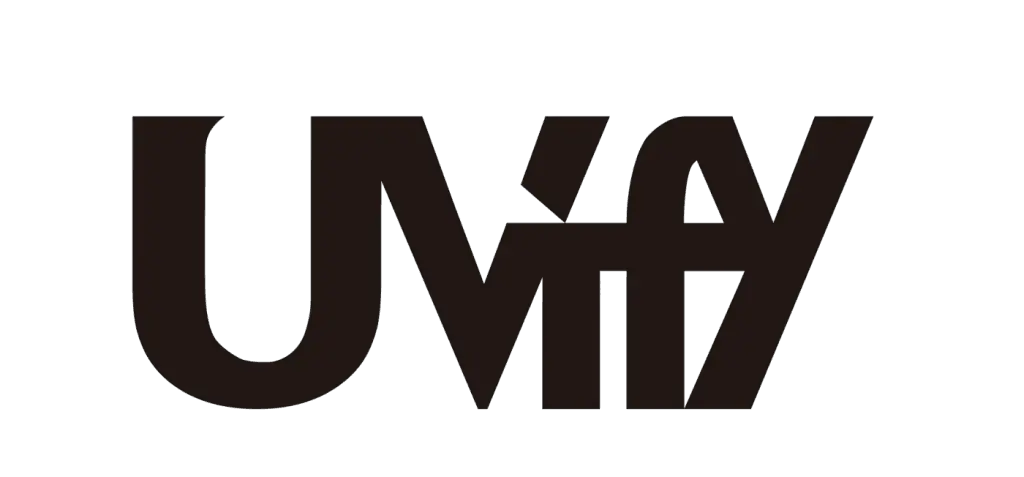 Company profile:
UVify has offices in Canada, China, and South Korea, but is based in San Francisco.
It produces high-performance drones with interesting designs that are ready to go right out of the box.
IFO is a 'light show' drone that comes in a batch and is used to perform choreographed light shows. If you saw the Winter Olympics 2018 opening ceremony, you would have seen such a light show: 
DRACO is a tough, carbon fiber modular drone which happens to be the fastest production racing drone in the world.
OORI is the fastest smart FPV micro drone available and features integrated sensors that set it apart from its competitors.
Click here for the UVify official website

Walkera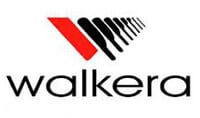 Company profile:
Walkera produces a wide variety of drone types from the cool-looking Rodeo 150 racer to the LadyBird V2 mini drone.
Other types of drones it produces include:
Ready-to-fly racing drones

Toy drones

Surveillance drones (Voyager surveillance drone, which has a powerful 4K zoom)

Agriculture drones

Fire protection drones

Surveying drones
Walkera has two subsidiaries, one of which is located in Europe, and the other in North America
Click here for the Walkera official website

Syma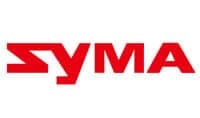 Company profile:
Based in China, Syma established itself producing RC helicopters but now produces best selling toy drones like the X5 range.
Syma is not just another producer of low cost drones and has a variety of different drone types – from FPV (First Person View) drones to camera drones loosely based on the pioneering DJI Phantom design.
Click here for the Syma official website

Autel Robotics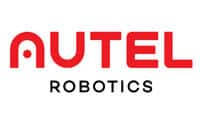 Company profile:
Autel Robotics was founded in 2014 and is a subsidiary of Autel Intelligent Technology Company Ltd. which produces Automotive diagnostic and analysis equipment.
They have a couple of sophisticated consumer drones, the latest of which (the Evo) packs a lot of tech into a small, folding chassis.
Click here for the Autel Robotics official website

Cheerson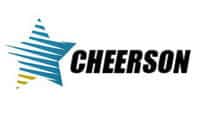 Company profile:
Cheerson manufactures various remote-controlled hobby products out of China.
They have a number of toy drones and indoor drones, and saw strong sales for its tiny (and cheap) Cheerson CX-10 mini drone, it also produced a tricopter (three fans!) called the CX-33S.
Click here for the Cheerson official website

Ehang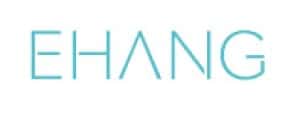 Company profile:
Ehang is based in China with branches in Germany and California, and is led by a management team consisting of members from large established manufacturers such as Microsoft, Levovo and Foxconn.
Ehang is known for it's exceptionally easy to fly smart drone, the Ghostdrone 2.0. The Ghostdrone has backup sensors – in case one fails – and algorithms designed to reduce human error during flight. The Ghost drone can be flown directly from a smartphone.
They also have a customizable commercial drone called the Falcon B, which is different to other commercial platforms in that it can be piloted by a single operator. Furthermore, the drone features many automated flight modes so a non-professional operator can use the drone with a smartphone and not a traditional flight controller.
Ehang also specializes in choreographed 'drone swarms' and formation flying for publicity and promotional purposes.
Click here for the Ehang official website
What is the Best Drone Company?
This is a harder question to answer nowadays due to there being good companies at each price point in the market. There are a number of companies consistently producing quality drones for all budgets.
Having said that, this is a question that comes up often so we'll answer it! It probably comes as no surprise when we say that we think DJI is the best drone company. They have earned market leadership through innovating and producing high-quality products. DJI drones are often the first to bring new technologies into the market and the quality of product design and user experience still leads the pack.
If you are looking for a high quality, well designed, and easy to use drone then DJI has a product for you. The only exception is at the lower end of the pricing scale where you may be better served by a brand like Holy Stone who consistently turns out good quality cheap drones.
Conclusion
We hope that this article has given you a good overview of the top drone companies and most reputable manufacturers in the market. Take a look at each companies website via the links provided in the article to get a feel for each company, and the products they offer.
As mentioned before, there are a large number of manufacturers rehashing old designs or offering private label products with poor customer support so we hope this article helps you get to know the best companies in the market.
To help you further, and guide you through the proliferation of drones available today, we have put together some articles to help you find the best indoor and toy drones and the best high quality camera drones.
As always, feel free to drop us a line on the contact page if you have any comments or questions.