The Best Indoor Drones of 2021 – a Companion Guide to all the Best Models
—-UPDATED FOR 2021—-
Are you baffled by the sheer number of drones on the market? Want to know what the best indoor is? The Ryze Tello is our top pick – It is a great quality product and has an excellent flight time, good camera, and good hover stability at a budget price. Read on to learn more about the best indoor drones on the market.
 CHECK ON AMAZON
If you want to race indoors, the Emax Tinyhawk S is our top pick for the best indoor FPV drone 2021. Tiny size, low weight, low price, and high-performance motors make this our pick for indoor drone racing.
Benefits of indoor drones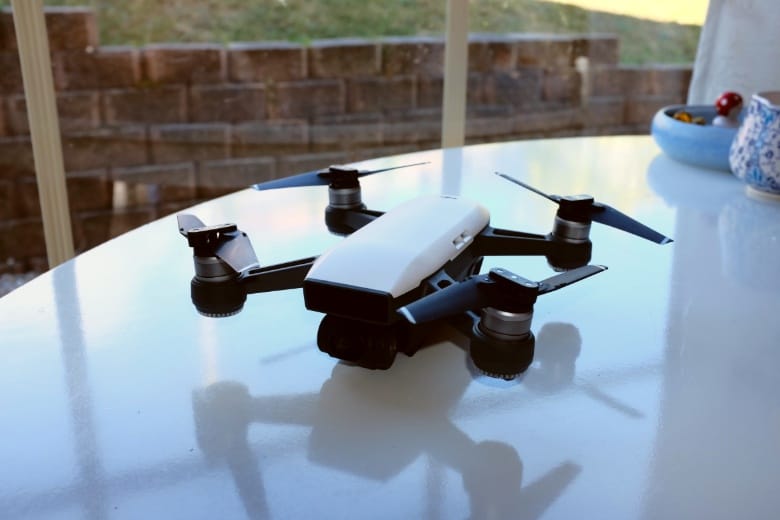 Why buy an indoor drone? The best indoor drones are listed here, and are great choices for learning how to fly, improving your flying skills, and also for indoor racing (turn your lounge into a race circuit!).
Once you are able to fly an indoor drone well, you can graduate onto a more expensive camera drone – See our guide for the best camera drones – safe in the knowledge that you have the basic skills to avoid crashing your new investment on its maiden flight – don't be like this guy:
Flying a drone indoors is a often a good option – you may not want the hassle of driving to somewhere you are permitted to fly, it may be too windy, it may be too hot (or cold!), or you may only have a few minutes to spare.
In addition to the above, flying drones indoors is fun! You can set up obstacles and courses to fly or race around, or simply fly around your furniture and kitchen if you want! Check out this video to see what we mean:
Because you don't need long-range, and GPS doesn't work well indoors, drones that are good for indoor use are much cheaper to buy.
There are SO MANY options on the market to choose from, and unfortunately, a lot of these are poor quality. This is where we come in – this article separates the wheat from the chaff and makes it easier to choose the right indoor drone for you.
Buying considerations
Drones for use indoors, need to be small and light enough not to break and damage objects, and be maneuverable enough to avoid obstacles.
Drones that meet these criteria are unlikely to be heavy enough to fly in moderate wind, have a high quality camera, or have a long range, so are not the best choice for flying outside. As a result, such drones are usually low in price – great news for indoor flyers!
Range – usually an important consideration when buying an outdoor drone, but not when buying an indoor drone – unless you live in a gigantic mansion maybe!
Propeller guards –  are essential for flying indoors as to not damage property, people, or the prop's themselves. Some drones have ducted propellers, which are even better at not causing damage.
Flight time/battery time – typically, the drones we recommend for indoor use have a battery time of around 10 minutes or less, so we always recommend buying spare batteries to extend your flying sessions.
Build quality – indoor drones need to be tough enough to withstand knocks and collisions, as the risk of smashes is higher than when flying outside.
Weight – a lightweight drone is recommended for flying inside, to avoid causing too much damage if you lose control. However, these drones are often not suitable for outdoor use as they will blow away! All of the drones in this guide can be considered lightweight.
Stability – due to flying in smaller spaces, you need a drone that is fairly stable, and won't drift off into the nearest wall or couch!
Racing – if you want to race indoors, go for one of the smaller, lighter, faster models, which are compatible with FPV goggles. We have an article on VR drones and headsets/goggles here. This way, you won't cause much damage if you crash, and you will get a truly immersive experience as viewed from the front of the drone. This has to be experienced to be believed:
Best indoor drone by price
Disclaimer – the drones were divided into price bands based on prices at the time of the reviews and may have changed at the time of reading. Click on the 'CHECK ON AMAZON' links to get up to date prices.
——–$30 – $60——–
Holy Stone HS170
Flight time: 6-8 minutes
Range: 164 ft
Camera: no
The HS170 is a decent pick for those looking for a cheap indoor drone, mainly due to its flexible propeller guards (which flex during impact to minimise damage), and ease of use.
The body seems quite durable, and handles bumps and collisions well, despite feeling a little 'plastic fantastic'. It is user friendly and has a 6 axis gyro to stabilize flight, so it's a good choice as a beginner drone, or for someone who wants to see what all the drone buzz is about without dropping a lot of cash.
Other features include a return to home button (make sure the drone has a clear path before activating), and a roll button – just press it to make the drone roll in mid air.
Blade Nano QX
Flight time: 7 minutes
Range: 295 ft
Camera: no
The Blade Nano QX is a very fast drone for such a low price and is also very responsive and agile. I wouldn't recommend using it for racing, however, as it does not have a camera! I would recommend it for the opposite use case – for learning to fly indoors as it features 'Stability mode' which lives up to its name surprisingly well. Let go of the sticks and the drone will hover by itself, which is a feat for the price.
It lacks the bells and whistles of more expensive drones, but it does feature a strong build, and the excellent 'Stability mode' (as mentioned before), so is a great indoor beginner drone.
Hubsan X4 (H107L)
Flight time: 9 minutes
Range: 98 ft
Camera: No
This is a very popular drone, with many derivatives, and we have picked the version we think best for flying indoors at a budget price – the Hubsan X4 (H107L).
It is not the most durable drone, but it's very light which offsets this as it will sustain less damage (and cause less damage) than a heavier drone. Another benefit to the low weight is the flight time – topping out at 9 minutes, which is very good for a budget drone.
It is very maneuverable, and quite fast, whilst being responsive and easy to use. All-in-all this little guy is a good low cost entry level option.
UDI U818A HD
Flight time: 7-9 minutes
Range: 393 feet (with remote controller)
Camera: 1MP HD video at 30 FPS
This is a popular drone and has some great features at a low price point. It has excellent propeller protectors that blend into the body (and don't stick out like standard propeller guards) and act as bumpers that offer good protection all round.
It exhibits good stability thanks to a 6-axis gyro, which is important when flying indoors and has good build quality all round thanks to its tough exterior.
Flight time/battery time is pretty average, but the UDI U818A is a great choice for an indoor drone if you need a camera on board at a low price point.
Eachine E010
Flight time: 5 minutes
Range: 98 ft
Camera: no
Despite a poor battery life of only 5 minutes, this is a good indoor drone with a packed feature set. It sports a return to home function – press the one-key return button, and the drone flies back to the remote -, and can perform flips and rolls at the press of a button.
More importantly, it has a 'slow' mode which is perfect for beginner flying indoors, or anyone who wants to fly indoors through tight spaces, and 6-axis gyro stabilization to make flying a smooth experience.
——–$70 – $100——–
Holy Stone HS200
Flight time: 7-9 minutes
Range: 164 ft (effective video transmission)
Camera: 2MP stills, 720p video
The headliners for the HS200 are the altitude hold function which keeps the drone level and stable, and the camera which captures 720P video and 2MP stills. Video can also be directly streamed.
One feature which is usually only found on more expensive drones is Automatic TakeOff and Landing, which is great for beginners and is especially useful for landing without crashing!
In terms of negatives, build quality is average versus the competition, and the prop guards are a little too flimsy for my liking.
——–"Best pick for indoor racing"——–
Emax Tinyhawk S
Top speed: 55 mph
Camera: Yes
This is a very exciting little drone. It's very agile, very small, and very fast, thanks to its high-performance motors. Top speed is claimed to be 55mph!
Like most racing drones, it is only good for a few minutes of flight, so make sure you stock up on spare batteries: 
The propellers are fully ducted, so you won't damage any property or people. They turn the drone into a dodgem, this thing bounces off and keeps going!
What's also interesting is that despite all of this, it's stable enough for beginners and is so small and light that you can also catch it in your hand!
All these things combine to make it ideal for an indoor racer.
——–"Best indoor drone"——–
Ryze Tello
Flight time: 13 minutes
Range: 328 ft
Camera: 5MP stills, 720p video
The Ryze Tello is like a mini DJI drone. It has a ton of capabilities that should not be available for such a low price!
The Tello is a small and very light (80g) drone, which is of good quality and well put together. It has a flight time of 13 minutes, which is incredible for such a small drone and really enables you to take advantage of the camera and grab more footage and stills, and also experiment more. The electronic image stabilisation is good, especially when considering the price of the drone, and makes a difference to the usability of captured footage.
While we are talking about video, the Tello has some automatic video recording modes, as seen in way more expensive drones, which enable you to put together some dynamic and interesting videos:
Circle – flies in a circle (surprise) whilst recording
360 – records a 360 degree panoramic video
Up & Away – flies backwards whilst rising, and recording a short video
The vision positioning system enables the drone to hover in place better than any other drone under $200 that I've tried, and is just great for flying indoors.
——–$100 – $150——–
Parrot Mambo 
Flight time: 8-10 minutes
Range: 65 ft with smartphone, 213 ft with Parrott Controller 
Camera: 720p
The Parrot Mambo Indoor Drone is an exciting product at an accessible price, and scores highly for pure fun:
It can perform tricks such as barrel rolls and flips.

It has a Cannon accessory which clips to the drone and enables you to shoot mini balls up to 6 ft!!!!

It has a Grabber accessory which enables you to grip items that weigh up to 4 grams.

It has race and drift modes
There have been mentions of disconnections on the internet, although I didn't experience any in my time flying the Mambo.
The Mambo has a downward facing sensor which makes the drone quite stable, and overall the product is easy to use.
——–$300 +——–
UVify OOri
Flight time: 5 min
The OOri is an Incredible racing drone with amazing tech, but it comes at a price to match.
UVify is known for some of it's other racing drones, and they really have done a good job with this. Allegedly, this the fastest and most agile production micro drone available but UVify have managed to make all that speed accessible. It has an Altitude hold system – not usually found in smaller drones – enabling accurate and stable hovering, and the controls and handling are very smooth and responsive.
Other features we like include the excellent video screen on the remote, and the ability to change the colour of the drones LED's at the touch of button!
We recommend using the OOri FPV goggles to realize the potential of this drone and make it a great racing option.
Finally, the casing is very tough and resilient, with a high quality feel and the brushless motors are able to handle light winds, this being another feature that sets it apart from other drones of a similar size.
Indoor drone flying tips
Do not fly near kids – sounds obvious but kids get curious and excited and can try and catch your drone. Needless to say this wouldn't end well!
Do not fly near pets – even if you carefully fly around your pets, the noise of the drone and your pets curiosity can result in an unhappy incident.
Attach propeller guards – this is a necessity as open propellers can cause nasty cuts to people, and damage to walls and curtains! Especially curtains! NOTE – some drones, such as the Blade Inductrix FPV BNF, have ducted propellers which prevent propeller damage, unless you stick your fingers in!
Fly smoothly and slowly – also dial down the controls sensitivity to reduce the chances of crashing.
Don't fly near the shelf where your priceless Ming Dynasty vase sits….
Get permission from all of the occupants of the house. Let everyone know before you take off.
Get kids to wear goggles, especially if you are flying one of the smaller drones
Don't fly larger drones with high powered motors (DJI Phantom for example) indoors, as they can cause a lot of damage if things go wrong.
Avoid flying too close to floors or walls due to ground effect.
What is the best Indoor Drone?
It's amazing how quickly prices have fallen whilst technology has moved forward, this is especially evident in our pick for the best indoor drone – the Ryze Tello.
It feels like a tiny version of an advanced, premium priced camera drone costing hundreds more, and has a great flight time and video modes. The hover stability and low weight also serve to make this the indoor drone to beat.
Table could not be displayed.