The 10 Best Mini Drones and Nano Drones – 2021 Guide
These drones are cheaper, more portable, and often simply more fun than their bigger brothers, so there's no wonder they're becoming a huge hit with beginners and drone enthusiasts alike. There's now a huge range of mini and nano drones on the market, so to help you decide which is right for you we've put together this list of ten of the best mini drones, including the Ryze Tello, which we think is the outright best mini drone available today.
As drone technology continues to advance, manufacturers have come to love showing off how much they can squeeze into ever smaller packages. While the most sophisticated drones on the market still need to be kept in a backpack, or even their own carry case, it's now easier than ever to find a drone capable of flying, performing stunts, and even recording footage that can fit in the palm of your hand, or in some cases even on the tip of your finger!
What is the difference between a nano drone and a mini drone?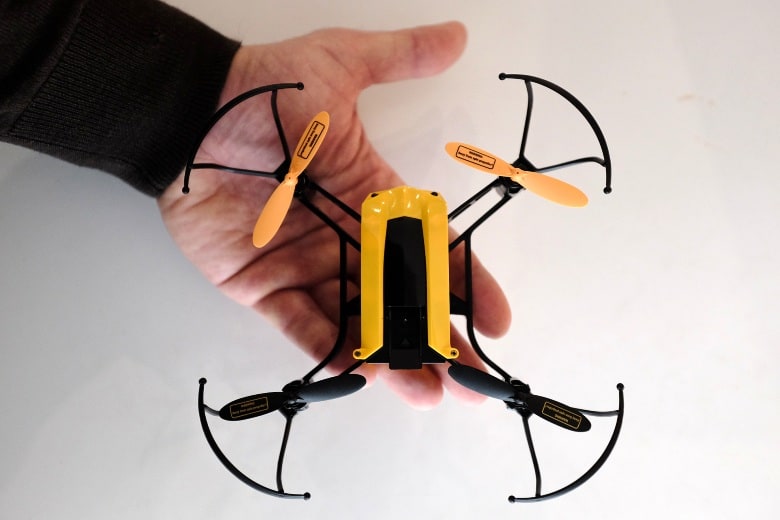 There's a lot of confusion around small drones, much of which stems from the labels given to these diminutive quadcopters. Before we go any further, then, let's clear up what we mean when we call a drone 'mini' or 'nano'.
Simply put, these labels refer to the size of the drone. Mini drones are the bigger of the two, and usually measure around the same size as an open hand from one corner motor to the other. Nano drones are quite a bit smaller, able to fit comfortably in the palm of your hand.
You'll often see product photos of drones without anything included for scale, so it's a good idea to remember the difference between a mini and a nano drone so that you don't get a shock when the new drone you ordered turns up looking like it's been shrunk in the wash.
What can you do with a mini drone or a nano drone?
Here are a few reasons why a mini drone might be the perfect choice for you: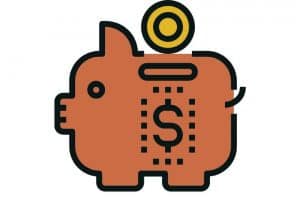 They're cheap: Whether it's a palm-sized nano drone or a hand-sized mini drone you're considering, there's plenty of reasons to choose to purchase a small drone. Of these reasons, the most obvious is probably the price.
Smaller drones designed for casual flying usually come with a much smaller price tag than larger models aimed at more professional consumers. Granted, for your money you also get less functionality – a shorter flight time and range, a poorer quality camera or no camera at all, and fewer advanced features like collision avoidance and return to home routines. But for the price these drones still offer all of the basics without threatening to break the bank.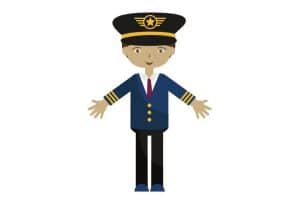 They're beginner-friendly: Less powerful, and with a lower range, small drones are a great beginner-friendly way of getting into the hobby.
And with a lower price tag, they offer a much more affordable way of getting to grips with drone piloting without the worry of crashing or losing your new toy. Even advanced drone pilots will admit that flying several thousand dollars' worth of equipment into the air is as stressful as it is fun. When you're just starting out it's a good idea to get rid of this extra layer of worry by flying something cheap enough that you wouldn't mourn its (inevitable) death by crash landing.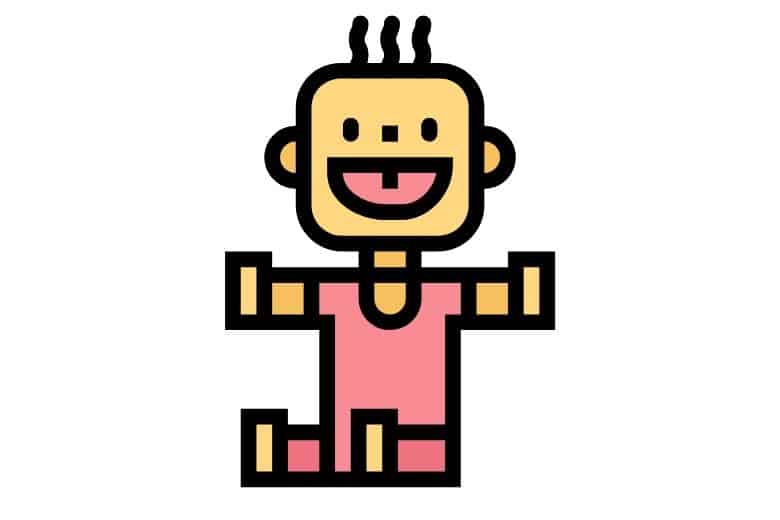 They're child-proof: Small drones also make great gifts, particularly for kids. Not known for their carefulness or respect for expensive technology, handing over an expensive drone to an enthusiastic child is asking for trouble. Instead, start them off with a small, cheap drone from this list until you feel they can be trusted to handle something more serious, and save yourself a few headaches and trips to the store.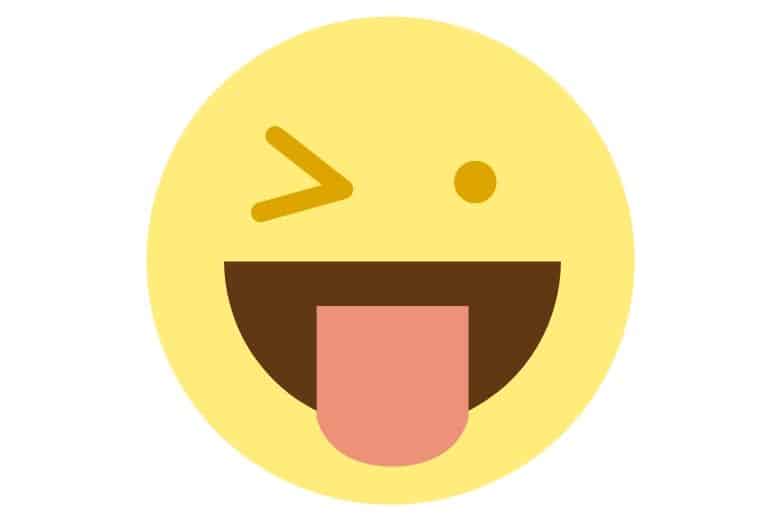 They're fun: Small drones aren't just about sensible, safe, and cost-effective decision making. They're also loads of fun!
Some of our favorite drone experiences have been with small drones, whether we've been racing them outdoors or darting around furniture and family members in the house.
There's something super satisfying and futuristic feeling about pulling a drone out of your pocket and launching it into the air in just a few seconds. And once you're off the ground, the fun continues as you learn to direct, race, and even perform flips and rolls with your new piece of kit.
Even if you already own a more serious, professional-grade drone, we highly recommend picking up a mini drone as a fun addition to your collection.
Do mini drones need to be registered?
Here's another great reason to start out with a mini drone: they often don't need any paperwork. If you're in the US, the FAA requires that you register any drone before flight – and if you don't, you could be heavily fined.
But this rule only applies to drones that weigh between 0.55lbs and 55lbs. As you'll see when shopping for mini drones, many way weigh far less than the minimum of 0.55lbs or 250 grams, meaning you can get your drone out of the box and up in the air without bothering with any complex forms or awkward online registration portals.
Of course, just because your drone isn't registered, you do still need to fly it according to FAA rules. That means no flying over stadiums, crowds, or emergencies – although given the small range and low stability of most of the drones on this list, you'd be hard pressed to get some of these drones out of your backyard, never mind over a football stadium!
How far can mini drones fly?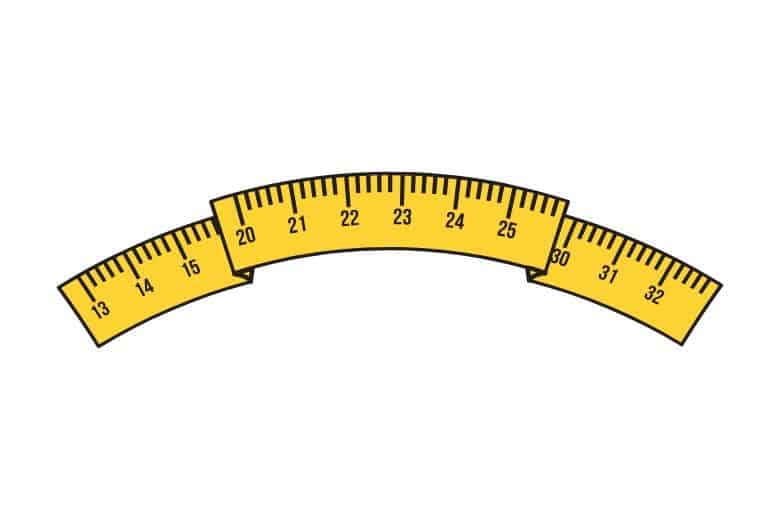 Just how far can you get a mini drone to fly? That largely depends on the model, and specifically the transmitter and receiver it uses. Since these drones are mostly designed to be flown indoors and lack the weight and stability necessary to do well outside, you shouldn't expect to get too far with them.
On average, a mini drone will be able to manage between 50-100 meters, while a nano drone will probably only make it around 30 meters before you begin to lose control. That's still plenty far enough to enjoy these little quadcopters, particularly since you'll be piloting many of them by line of sight so you'll be limited by the quality of your eyesight anyway.
How long do mini drone batteries last?
Alongside range, battery life is the other big thing you need to be willing to compromise on in order to enjoy a mini drone. Smaller frames can only carry smaller batteries, and so flight time is realistically only going to be around 5-8 minutes – a far cry from the half an hour you can get from some of the top-end consumer drones from companies like DJI.
On the plus side, while some of the smallest drones on this list have non-detachable batteries and charge by plugging directly into a USB port, many mini drones come with detachable batteries that can be replaced. That means you can stock up on several, doubling your flight time with each extra you buy. These batteries are usually cheap and easy to get hold of, and we highly recommend picking up a couple of extras wherever possible for your chosen drone.
Best mini drone – the reviews
Now that you know what to expect from your drone and what you can do with it, lets take a look at some of the best mini drones on the market today.
Below we've taken a deep dive into some of the best mini and nano drones currently available, listing the statistics you need to know as well as giving our own personal, hands-on opinions of the cutest quadcopters around.
Hasakee H1
Key specs: 50 meter/165 feet range, 8 minute flight time, 0.3MP camera
Who it's for/not for: the Hasakee H1 is a good quality drone with a lot to recommend it, but ultimately its looks will prove the deciding factor. If you're after a serious, mean-looking drone, this little yellow fellow isn't for you!
The Hasakee H1 is nothing if not distinctive. With its bright yellow and black paintjob and unusual spherical design, this strange little drone looks like a giant, futuristic bee. But this little drone has more to recommend it than just its quirky looks – it also packs some decent tech under the hood.
A bonus on a drone of this size is the camera mounted on the front of the Hasakee, which can be used to control the drone in first person view (FPV) via a smartphone. Or, if you want a more traditional flying experience, the drone also features a headless mode (which means the drone flies in the direction you are facing), altitude hold and a return to home feature.
The camera quality isn't great, but for a drone of this size and price that's hardly a surprise. What it lacks in that department, though, the Hasakee makes up for with a mixture of above average stats and unique, strangely charming looks.
Personally, we'd recommend clubbing together with friends to buy a few of these mini drones to create your own swarm of high-tech robot bees!
Eachine E012
CHECK ON AMAZON
Key specs: 30 meter/100 feet range, 5 minute flight time, no camera
Who it's for/not for: the E012 will please bargain hunters, budding racers, and kids. Such a small machine doesn't really offer an idea of what a more serious drone might feel like to fly, so those looking for a stepping-stone to a bigger purchase ought to opt for others on this list.
The Eachine E012 is a tiny, palm-sized nano drone that comes in several colors, making it a great choice for budding racers. With its small size and robust, fully protected propellers, it's a zippy and lightweight machine perfect for kids and adults alike to zoom around the house without fear of damaging the drone itself or furniture/family members/pets.
Despite its size, this little drone is full of surprisingly advanced features. The E012 has a headless mode, stunt buttons on the controller for easy flips and rolls, as well as multiple speed settings, altitude hold and even a return to home feature.
You can also upgrade the E012 with an FPV module, which seems kind of pointless if we're honest, but it's nevertheless a cool feature to even have the ability to include when dealing with such a small machine. Not so long ago these sorts of features were consigned to big, expensive drones, so it's great to see drones like the E012 showing how far the technology has come in such a short time.
Syma X20 Mini and Syma X21W
Key specs: 20 meter/65 feet range, 5 minute flight time, 0.3MP camera (X21W only)
Who it's for/not for: these Syma drones are great for beginners looking for a forgiving entry-level experience of drone handling, but with fixed propeller guards and reviewers reporting an easily damaged USB charging port, kids and clumsy adults may be better served with a less fragile model.
Like similar company Holy Stone, Syma have built up a reputation for creating good quality, affordable drones that promise an easy way into a notoriously expensive and challenging hobby. The X20 and X21W are the smallest models they make, and are a great option for those new to drones in general.
The X20 and the X21W share the same design and internals with two exceptions: while the X20 has no camera, the X21W has a 0.3MP camera and a WiFi FPV function, meaning it can be flown using a smartphone relaying a live feed from the drone's nose-mounted lens – which, for a drone of this size, is a pretty cool feature.
Aside from those differences, both drones offer a good level of functionality, with a generally smooth, responsive flying experience complemented by additions like headless mode, return to home, and altitude hold.
Its standout feature is probably its one-touch take off and landing. As any experienced drone pilot will tell you, one of the most difficult things to master when learning to fly is how to get the drone off the ground without accidentally launching forwards and smashing into something. With this feature, the drone does all the hard work for you, allowing you to get a feel for flying through the air before having to deal with the tricky prospect of learning to launch the drone.
The X21W in particular is an almost perfect mini drone, but it does have a few shortcomings to take into consideration. Frustratingly, both the battery and the propeller guards are built-in, which means you'll be spending plenty of time charging the Syma, and should you crash it and break a guard, you won't be able to replace them. These issues stop us from unreservedly recommending the X20/X21W, but we still think these drones are well worth a look.
Potensic A20
Key specs: 15 meters/50 feet range, 7 minute flight time, no camera
Who it's for/not for: the A20 is the perfect drone for beginners – especially young ones. If you're looking for more of a fun, novelty experience, though, you may want to try one of the quirkier options on this list.
Sometimes, less is more, and it's clear from the A20 that Potensic certainly subscribes to that philosophy. The A20 is a basic, beginner-friendly mini drone that even young kids will get the hang of quickly. There's no camera and no extraneous buttons on the control pad, just simple joysticks to direct the small, sturdy drone where you need it to go.
That being said, the A20 does pack some useful features into its solid frame, all geared towards making first-time flying a breeze. There's one key take-off and landing to lend a hand getting into the air, and headless and hover modes to help you out once you're up there.
Fixed, 360 propeller guards and a child-proof battery enclosure make the A20 particularly suitable for young drone pilots, though these same features might put off those looking to be able to take the drone apart and customize it.
Finally, like many of the models on this list, Potensic also make a version of the A20, the A20W, that comes with a camera, WiFi, and a smartphone compatible controller, for FPV flying.
Cheerson CX-10
Key specs: 50 meter/165 feet range, 6 minute flight time, no camera
Who it's for/not for: gadget lovers and enthusiasts of novelty tech will love the CX-10, but its lack of features and incredibly small size means it probably isn't the best choice if you're looking for a quality entry-level drone to learn to fly with.
In a list of small and cheap drones, the Cheerson CX-10 pulls off the impressive feat of being both the smallest and cheapest of the lot. You can pick it up for around $15, which is staggeringly low and reason enough to buy several without hesitation. And, in the other sense of the word, you can literally pick it up and balance it on your finger!
Unsurprisingly there's not a lot of extras squeezed into this tiny package. Where other drones on this list boast headless modes, one-touch take-off, return to home and other features, the CX-10 pretty much just flies. You can get it to flip, though, by clicking one of the joysticks on the transmitter packaged with the drone.
You also get a surprisingly decent range from this transmitter, although given that you'll lose the CX-10 to the slightest gust of wind and so should really only be using it indoors, you'd have to live in a pretty huge house to make the most of the 50 meters it can travel.
Amazingly, Cheerson also make a version of this drone, the CX-10C, that they've somehow managed to fit a 0.3MP camera into. This means you can take this crazy little drone on an FPV flight, should you wish to live out the fantasy of being an actual fly-on-the-wall in your house. Just don't spy on your house guests – we've checked and we're pretty sure that's illegal!
Hubsan X4 (H107L)
Key specs: 30 meter/100 feet range, 9 minute flight time, no camera
Who it's for/not for: the X4 is a good drone, don't get us wrong, and should be an appealing prospect for gadget-lovers looking for big features in a small package. However its fragility makes the X4 less suitable for beginners and kids than something like the more forgiving Potensic A20.  
The Hubsan X4 is another palm-sized drone with some impressive statistics for its size. Smaller and lighter than an average smartphone, the X4 is nevertheless an impressive little machine. A high-capacity battery capable of giving a 9 minute flight time beats most of the competition in its price bracket, which immediately gives us cause to recommend it over similar drones.
A 30 meter range is a bit more in line with average specs, but useful features like soft rubber feet (for safe landings), and an overall fluid, responsive flying experience are enough to (almost) earn our seal of approval.
Unfortunately, while we do really want to recommend the X4 as an ideal learner vehicle for kids and inexperienced adults, its lack of propeller guards let this little drone down. If you were to stick to flying it inside, and are experienced enough to fly it safely and without incident, the X4 proves to be an excellent drone. But without the safety features of the other entry-level machines on this list, and without the advanced extras that might appeal to more experienced users, we can't really see a place where the X4 excels.
Holy Stone HS150 (Bolt Bee Mini)
Key specs: 90 meter/300 feet range, 7 minute flight time, no camera.
Who it's for/not for: if you consider yourself an amateur racer looking for a fast-paced drone flying experience, the Bolt Bee is for you. If you've never picked up a drone control pad before, though, we'd recommend starting with something a bit more sedate.
Holy Stone have a number of great, affordably-priced drones on the market at the moment, aimed at everything from complete beginners to those looking for more feature-rich DJI alternatives at a fraction of the cost. For our money, though, one of the best drones they offer is the HS150, nicknamed the Bolt Bee Mini.
Like the Hasakee above, this brightly-coloured little drone is styled to resemble a bee, although unlike Hasakee Holy Stone have opted for a more traditional, streamlined design for the frame. In fact, the Bee is perfect for anyone looking to dip their toe into the world of drone racing.
Relative to some of Holy Stone's bigger drones, the Bee is feature-light, and has clearly been designed to do one thing well: go fast! It has a maximum speed of over 30mph, which is great for amateur racers but can make the drone difficult to control for beginners. While it does offer headless mode and a variety of speed settings, it has no altitude hold function or easy take-off option.
Despite this, we highly recommend the Bolt Bee Mini for anyone interested in getting into drone racing. The Bee has enough speed and power to give a real sense of what high speed drones can do, but the price is low enough that you won't be too afraid to crash and burn a couple of times.
Ryze Tello
Key specs: 100 meter/330 feet range, 13 minute flight time, 5MP camera, 720p video
Who it's for/not for: if you're specifically looking for an advanced drone, and have the budget to spend big bucks for a premium quadcopter from the likes of DJI, then the Tello won't be for you. For anyone else though – whether an amateur cinematographer, first-time flier, or inquisitive kid – we absolutely recommend checking out the Ryze Tello.
The Ryze Tello is the most expensive drone on this list by quite some margin, clocking in at around $100. It's also, unsurprisingly, the best by some margin too. Manufactured by Ryze with parts supplied by DJI and software by Intel, the Tello is leagues apart from the more novelty or beginner-oriented drones we've covered so far – and could even viably be a long-term primary drone for enthusiasts looking for an affordable all-rounder.
The Raspberry Pi to the more advanced Macbook Pro of DJI's drones, we think the Ryze Tello is the perfect mini drone.
For your money you get a sturdy drone in the chic black and white colors DJI have popularized. Detachable propeller guards, carry case and a VR headset complete the package, alongside software developed by Intel and designed to teach coding to kids and adults alike. Advanced users can even use the Tello SDK to develop software applications for the drone.
The machine itself boasts all of the features you'd expect of a mini drone – from auto take-off and landing to headless mode and FPV flying – as well as an impressive 5MP, 720p camera with electronic image stabilization that makes drone cinematography easy. A high capacity battery and long-range dual-antenna transmitter complete the kit, which in our opinion is not only the best mini drone on the market (and also the best mini drone with camera), but for the price one of the best drones all round.
The final verdict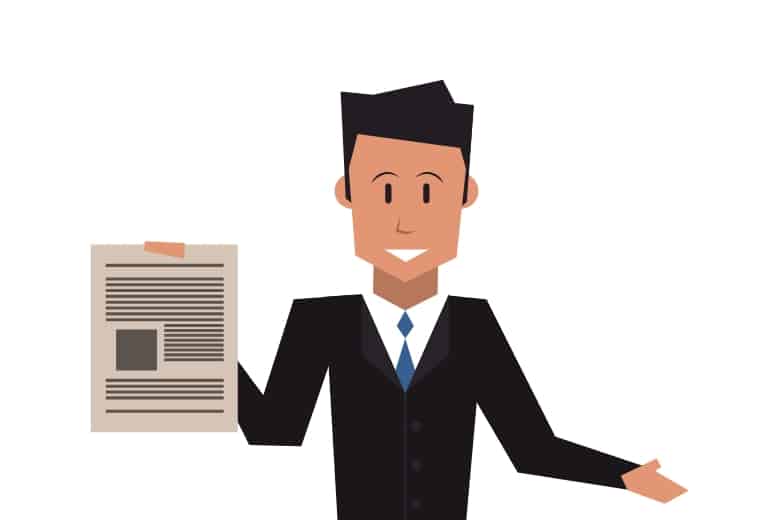 Including the Ryze Tello on this list almost feels unfair. At around double the price and with far more advanced features than anything else we've looked at, the competition for the top spot and our ultimate recommendation isn't even close. Impressive statistics, a quality camera, numerous features and extras and the all-important DJI seal of approval set the Tello apart from the crowd.
It is certainly the best mini drone under 100, but even if you pay more than $100 for it, we still think the Tello represents the best value for money drone full-stop. And if it's a mini drone you're specifically after, the small size, child-friendly design, relative affordability and fun extras tick every box in this category.
That being said, don't immediately discount the others on this list. If you want a truly tiny drone, you could do far worse than the Cheerson CX-10. If you're looking to try your hand at racing, the Holy Stone HS150 could be exactly what you're looking for. And if you just want a simple, beginner-friendly flying experience, then the Potensic A20 is the one we'd recommend.
As with all categories of drones, you should try to figure out which drone is right for your unique needs. Luckily, we've given you all the information you need to make just that decision – all that's left for you to do is buy your chosen drone and get airborne!