8 Best Drones for Fishing in 2021 – Find Out Fast! 
What are the best drones for fishing? Read on and we'll tell you..!.. Using fishing drones has really helped us up our game. We've broken down a list of the drones we've tried and given you our honest, balanced view of each of them so you can pick the right drone for you and reap the rewards.
We've already done the hard work, and by that, I mean we've taken various fishing drones out (in all-weather might I add) and run each one through its paces. So be sure to take full advantage of our toil, we're happy to share our findings and the truth is, we rather enjoyed it. 
We now have a favorite fishing drone, one that will be accompanying us on our future trips. The SwellPro Splash Drone 3 Plus is designed for marine environments and can float in water, is waterproof, and will not corrode in saltwater:
SwellPro Splash Drone 3 Plus
My own fishing journey
The fact that you're reading this suggests you and I are kindred spirits. Someone who's most at home on a boat, off the coast of somewhere beautiful with your friends or family, looking to bag yourself something scaly. That makes two of us. Welcome.
When I was younger I struggled to get into traditional freshwater fishing. Sitting by a pond in the rain, while mosquitos made a banquet out of me wasn't my idea of fun. Although I felt like I was missing out, so many of my friends and family enjoyed fishing, so why didn't I? They not only enjoyed it; they intensely looked forward to every trip, going out of their way to plan their fishing adventures together well in advance. I struggled to understand why and was clearly missing something about its appeal.
That was until I caught my first fish. I'll never forget my first! He (I think he was a he) was a mackerel. Mackerel can reach up to five pounds in weight, but this mackerel wasn't that big, he was just a little guy. I let him go and watched him swim away, but thanks to that mackerel I had finally caught the fishing bug. Over time I have honed my craft, but no matter how good you think you are at fishing; all the skill, knowledge, equipment and enthusiasm won't help you unless you're fishing in the right spot. 
Enter fishing drones.
What is drone fishing?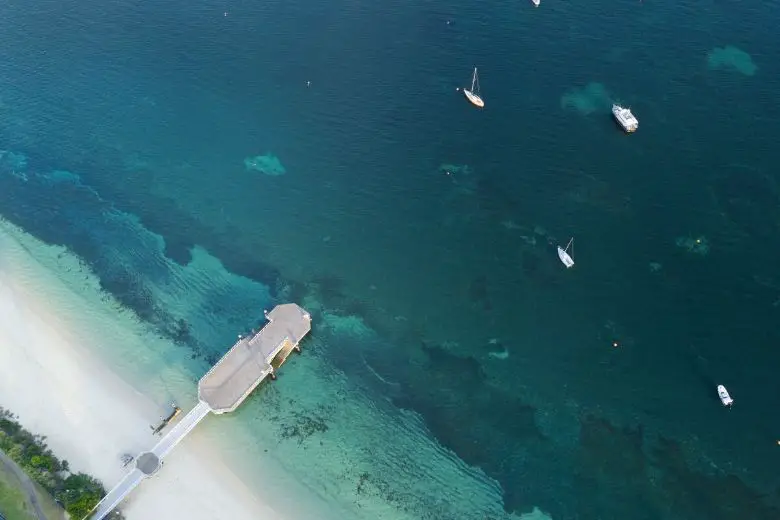 The idea behind drone fishing is a simple one, but it's remarkably helpful. In practice, it's using a remote-controlled aerial drone equipped with a camera, to scout ahead of your boat to locate the best spots to catch fish. Once the spot is located the fishing drone can also drop the bait to make sure the fish you want to catch stick around in that area while you sail towards them. Another popular form of drone fishing is using the drone to drop a line, meaning it's possible to cast from much further away than normal.
If you want to know more about conventional fishing, then check out Wired2fish. We think it's the best fishing site and it is loaded with useful information about conventional fishing.
How does drone fishing work?
In all honesty, it works however you want it to work. Different fishing drones have different pros and cons. Different fishing spots all over the world are known to have a high density of certain species of fish. But a fishing drone with a quality camera really helps pinpoint these spots, and by dropping bait, maximizes the chances that these fish will hang around for you to catch!
If you plan a day's sea fishing at a certain spot only for the local fish population to be elsewhere that day then you may have wasted a lot of time and money. A fishing drone allows you to pause briefly and explore the water at your leisure until you find the right spot for fishing. You can then sail towards it.
Always check out the weather forecast whilst planning your trip, We like AccuWeather and it's supposedly the most accurate site. Another quick tip – check out information on the tides ahead of time as this will impact fish location – this is a good resource.
Fishing drones move quicker than boats and sailing to a spot you're unsure about takes a lot longer. Scouting ahead with a drone takes the stress out of this. Once you've located a spot you can initiate a bait drop, then sit back and enjoy the breeze while you make your way there. Alternatively, you can send the drone out from the shore and drop the fishing line.
Is drone fishing legal?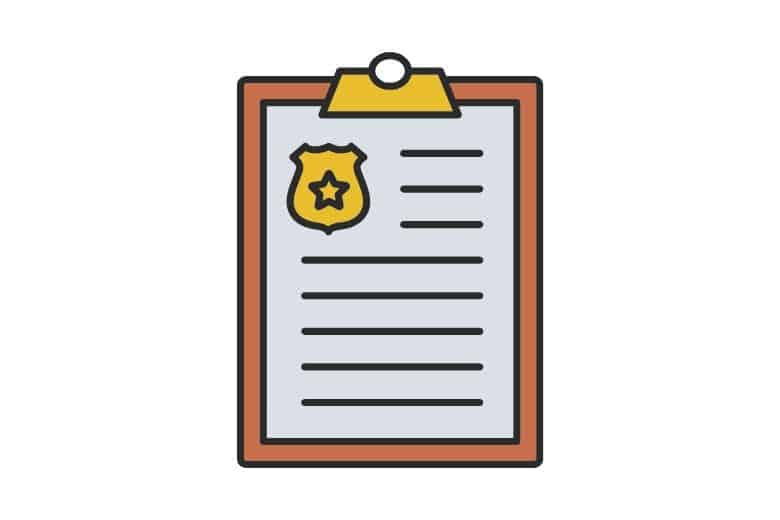 As with any new technology, legislation is always lagging behind. We would not be surprised to see future legislation changes in the drone fishing space, so we would always encourage you to check out your local state laws before heading out.
Yes, drone fishing is indeed legal in most places. As the drone itself is only a reconnaissance tool, even when dropping the line, the IGFA (the International Game Fish Association) considers it legal. The key point here is that as long as the main line is attached to a release clip that allows it to separate away from the drone once the fish strikes, this would be IGFA legal as the device does not give the angler an unfair advantage with fighting the fish.
However, there are places in the world (such as Texas) where using fishing drones is illegal in-land for example; in lakes or rivers. Although it seems that these laws have more to do with drone usage in general than drone fishing. Again, be sure to check the laws in your area if you intend to go fishing on a lake or river and plan on bringing a drone. Laws vary from place to place so best to be prepared.
Preparing your drone for fishing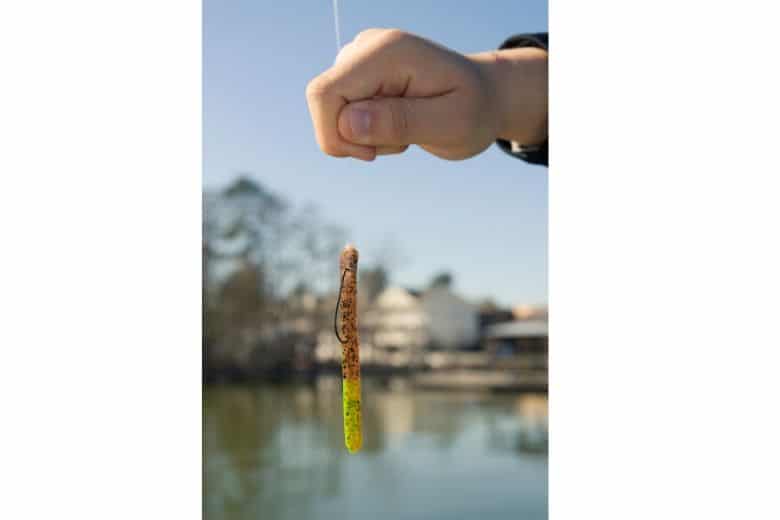 This all depends on how you're planning on using your drone to aid you in your fishing adventures. For myself and my friends, we only use our drone for surveillance and bait drops, but they can be utilized for more. You can get your drone in flight and use the onboard camera to find the best fishing spots.
Drones can be used as a casting assist too. The fishing line can be attached to the drone, flown away from the boat and dropped in spots that were previously inaccessible or too far away. One advantage of this is your boat won't scare the fish away. This is a way to be stealthy, casting a line in the best fishing spots without the fish realizing that you're nearby. 
How do you rig a drone for fishing?
Simply attach the fishing line to the drones release device (usually attached to the drone landing gear)- there are different types of release devices, the main ones are described below:
Third-party tension release mechanism – these devices attach to the drone and drop the line when you lock the fishing rods reel. This locking creates high tension in the line which pulls itself from the device and it drops down to the water.
Improvised tension release mechanism: a bit more rigging needed, but still simple and effective – you lock the reel and the increased tension in the fishing line pulls itself free from the downrigger release clip:
Third-party remote-controlled release – these devices attach to the drone and drop the line when you activate a secondary feature on your transmitter (e.g. switching off your drones lights)
Improvised release – you can attach an improvised hook or similar to the drone and rotate the drone through 180 degrees so the line slips off, once you have reached your fishing spot – see the video below.
Once you are rigged, you can fly the drone out to the best fishing spots (where you hope to score some scaly friends) and drop the line. You can then either fly the drone back to shore or monitor events with your drone's camera.
Once you have caught something, you simply reel in from shore.
What drone features should I look out for?
Camera – A good quality camera makes all the difference when using a drone to scout any potential fishing spots from the sky
Battery life – This is another essential factor to consider. The last thing you want is a camera that runs out of power halfway through your trip, or worse while it's flying over the sea. 
Payload/Carrying capacity – Overloading the drone can also be a big risk. Know the machine's payload and weight capacity and don't be tempted to strain it. It's not worth the risk. Drones work harder when weighted down and this can use additional battery life. It can also make the drone vulnerable to gusts of wind as it flies over the water.
Range – If a drone strays too far from its remote control, then it risks failing. Not something you want over the water. Most drone operators know their drones range capacity. But on a moving boat, this can easily become skewed or misunderstood. Be aware that if your boat is moving or drifting, you could be moving away from your drone….
How to Choose a Drone for Fishing
Now let's get to the good stuff. Below is a list of the best drones for fishing we've tried and their specs, pros and cons. This should help you decide which one is suitable for you depending on your needs and what you value most. 
What Drone Is Best for Fishing?
Potensic Dreamer
– 4K Camera 
– A range of 9800 ft
– Built-in GPS
– Intelligent flight modes
– 31 minute flight time 
The Potensic Dreamer is a very affordable drone. We found it was perfectly adequate for fishing, but it didn't blow us away quite like some other models later in the list did. We were impressed with its excellent flight time and camera (which has a Sony sensor), especially considering the price, so it is one of the best drones for fishing on a budget. Overall, the Potensic Dreamer is an impressive all-rounder and is easy to fly.
Pros:
– Affordable
– Camera which is better than it should be for the price
– Excellent flight time
-Easy to rig a bait release to it's landing gear
Cons:
– The short-range will be limiting fo some
– Not much else
Who's it for?
The Potensic Dreamer is for those looking for an affordable drone to scout a nearby area and take some quality pictures or videos on a day with mild weather. Due to it's long flight time, this is an excellent scouting drone, especially for those new to drone fishing.
Who's it not for?
The Potensic Dreamer is not for those looking for a drone that can travel out long-distance scouting for fish.
Yuneec Typhoon H Plus
– 4K 60fps Camera 
– Reliable 6 rotor design
– 3000ft range
– Built-in GPS
– The Yuneec Typhoon has a battery life of 25 minutes
– Big, clear screen is great for fish surveillance!
The Typhoon H, not to be confused with the aircraft, features 6 rotors for extra redundancy if any rotors fail. It has a fantastic camera and a great screen on the controller which makes it good for remote surveillance. The best feature of the Typhoon H though is the 360-degree camera. This means that you do not have to maneuver the drone to get the view you want, you simply move the camera instead!
Pros:
– The Typhoon H can get home if a rotor fails
– Very stable thanks to 6 rotor design
– Camera is one of the best –Incredibly detailed with 360 field of view (great for scouting fish) 
– Easy to fly
– Return to home feature – engages when battery low
Cons:
– Charging time is not the best 
Who's it for?
Those who want a stable, wind-resistant drone 
Those who want a great camera – the Yuneec Typhoon camera has a 360-degree field of view and is very high quality, which makes searching the sea and identifying reefs a lot easier.
Who's it not for?
Anglers on a budget
Those who want a compact solution should not consider the Yuneec Typhoon H
SwellPro Splash Drone 3 Plus
– 4K Camera 
– Waterproof design
– Battery lasts for 20 minutes
– 5250 ft range
– Built-in GPS
Specifically designed for marine environments, the Splash Drone 3 Plus is one of the best drones for fishing. As the name implies, Splash Drone 3's main unique selling point is it's resistance to water. It is also resistant to saltwater corrosion. Not only is the Splash Drone 3 Plus waterproof, but it can also float too! This means that you can recover the drone without damage if it loses signal and crashes into the sea.
This drone is designed for marine use, so you can get closer to the action than the rest and you don't need to worry about it becoming waterlogged or damaged due to spray or rainfall. We found this drone really took the stress away from us. We're not the greatest pilots on Earth, and this drones' features helped us relax about that. It is also easy to fly.
Pros:
– Waterproof
– Able to land and take-off from salt and freshwater as well as flying in rain, sleet and snow
– Good camera
– It floats!
– Great controller with clear 5" screen
– Return to home feature – engages when battery low
Cons:
– Expensive
– Additional accessories expensive
Who's it for?
Those who are keen on having a drone that is water-resistant and purpose-designed for the marine environment. The ability to float, resist spray, and handle falling into the ocean.
Who's it not for?
Those on a budget. The price of entry is high, and many of its add-ons are costly.
DJI Phantom 4 Pro
– 4 K Camera at 60fps
– Intelligent flight modes
– Top speed of 45mph
– 4.3-mile range
– Built-in GPS with various options
– Flight time of 30 minutes
One of the best drones for fishing, the DJI Phantom 4 Pro is like a flying DSLR camera. It's camera is exceptional, and is capable of capturing smooth, clear video at 60fps as well as sharp hi-resolution photos with no distortion. The 4 Pro also has a stellar range, good battery life, and a high top speed. This means that it can cover a bigger area than any other drone in the hunt for fishing opportunities.
Pros:
– TapFly intelligent flight modes – tap the screen and drone flies there!
– Exceptional range and flight time gives you the best possible chance of finding the best fishing spots
– The best camera 
– Automatically avoids obstacles in 5 directions
– Easy to fly, despite being loaded with technology
– Return to home feature – engages when battery low
Cons:
– High price
– Not waterproof 
Who's it for?
The DJI Phantom 4 Pro is for those who want the best footage and photos.
Those who want to search for the best fishing areas at a greater range should take a look at the Phantom 4 Pro.
Who's it not for?
Obviously, the DJI Phantom 4 Pro is not for those on a budget
From a technical point of view, the DJI Phantom 4 Pro is our favorite drone. But it's not our winner in this list. While we value all of its features and amazing capabilities, this is a list of fishing drones. While some slight rainfall won't be an issue for this drone, that fact it's not fully waterproof means you have the risk of losing a very expensive drone in a marine climate if a storm rolls in, for example (although there is the DJI refresh care plan)
Other drones in the Phantom range:
DJI Phantom 4 Advanced
All the same praise as the Pro version applies to this model (including the amazing 30 minutes flight time). The only real difference is that it can only automatically avoid obstacles in front and below. To be honest, this is no big issue when you are flying above the water looking for fish! It's also worth noting the Advanced model lacks the 5.8GHz frequency band of the Pro version (which also has the 2.4GHz band) which can help improve signal strength in areas of high interference. Again, not a show stopper above the sea!
DJI Phantom 3 Pro
Immediately recognizable with its huge landing gear, the Phantom 3 Pro is an earlier model of the Phantom drone. It lacks the same obstacle avoidance technology and quite as many flight modes as the P4 Pro. The other main differences are the 23 minute flight time and the 12-megapixel camera – as opposed to the 20-megapixel camera that every version of the Phantom 4 boasts. Having said that, this model is easy to fly, has an impressive range of 3.1 miles and a 4k (30fps) camera, so it is still a great option and one of the best drones for fishing. We have written a whole article on whether the Phantom 3 still cuts it today.
DJI Phantom 3 Standard
The main difference between the Phantom 3 Pro and the Phantom 3 Standard is the Pro shoots video in 4K at 30 fps, while the Standard shoots 2.7K at 30 fps. Once again, a cheaper alternative but at the cost of picture quality. The P3 Standard has a flight time of 25 minutes.
DJI Mavic Pro
– 4k camera
– Compact, foldable design
– Intelligent flight modes
– Top speed of 40mph
– 4-mile range
– Built-in GPS
– Flight time around 25 minutes (tested 27 minutes)
The DJI Mavic Pro is a small foldable drone that manages to pack some impressive features into a tiny package. It is a popular and high-performance drone that has an excellent range, long flight time, as well as a great camera. The trump card is really the fact all this performance is available in a compact foldable body.
Pros:
– Compact, fast and sturdy. Impressively wind resistant for its size.
– Folding arms
– Great camera
– Long flight time
– Return to home feature – engages when battery low
Cons:
– Not waterproof
– Camera gimbal is not the best in terms of resilience
Who's it for?
As you can see from above this really is an all-purpose drone. Its relatively low-price tag coupled with its surprisingly high specifications for its size means it is one of the best drones for fishing and will serve anyone well. Our main gripe is it's not waterproof, which limits what it can do for fishing when compared with other drones that may be waterproof or somewhat resistant at least. But it's a fantastic option for a sunny day.
Who's it not for?
Those on a budget. Although great value for the price, it is still quite an expensive item.
The Best Drones for Fishing – Conclusion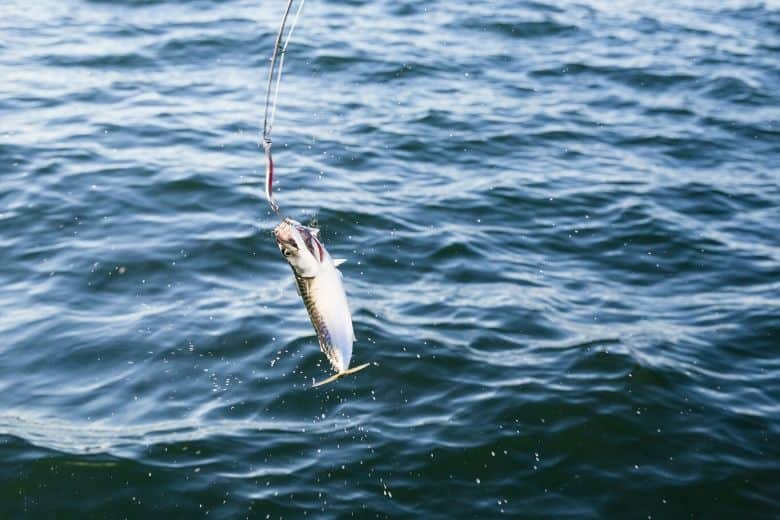 It's time to reveal the best fishing drone. Remember we are not saying this is the best drone on the market, we are simply saying that from our research, we felt this drone was the most suitable for fishing. We found it the most capable for this purpose and taking into account all the pros and cons of the various drones listed above, this is our favorite drone and the one we will continue to use when fishing. You may have already guessed which one it is- we sprinkled plenty of clues – but the best drone for fishing is:
SwellPro Splash Drone 3 Plus
Here's why – it's waterproof and we are in a boat surrounded by water trying to catch fish. No matter how wet, windy or wild it got; this drone continued to function whilst we had to bring others back due to concerns about weather and conditions. Being able to fly the drone so close to the water made for some incredible pictures and videos. We could see what was swimming below us. Not only was this fascinating to watch, but as anglers, this is also incredibly useful.
There are things we found frustrating about the drone at times, every drone has its limitations, the battery life for example. But as the drone automatically returned to us when it was low on power this saved us any worry.
What this drone gave us was peace of mind. We weren't worrying that our expensive piece of technology was at risk from the water. Something that had concerned us with the more expensive Phantom 4 Pro. Had this been a competition about drone use in general, the P4 Pro may have won simply due to its impressive capabilities. We also liked the fact that we could use the Splash Drone 3 to drop a payload closer to the water than with the rest or feel at ease rigging a line due to their being less risk of water damage if something was to go wrong.
Finally, we felt that a waterproof drone was the perfect companion for us when we were out on the boat. It allowed us to not worry about the device's well-being quite as much, see some amazing photography and just take in the experience of fishing from an entirely new perspective.