The 5 Best Drone Trackers – Find Your Lost Drone Fast
That gloomy feeling when I realized my drone is lost is one I'll always remember. And after that dreadful experience, I decided it was the right time to get a drone tracker. I spent days researching and testing out the most praised models on the market, and I found them – the best drone trackers!
In a Hurry? After 43 Hours of Research, I Recommend:
My Rating: ★★★★★

Trackimo 3G Tracker Device

 

What Makes It The Best?

4 modules: GPS, A-GPS, GSM, Wi-Fi

Works for unlimited distance

Long-lasting battery life

Without a doubt, the number one place goes to the Trackimo 3G Tracker Device – a stylish, practical, and purposeful device!
Stay with me until the end as I compare the winner to a few other choices….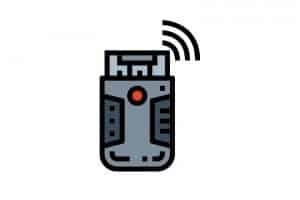 Is there a better way to find your drone than with a GPS tracker for drones? I'll give you the short answer – no, there isn't!
Whether you're a pro or a drone hobbyist like myself, losing your precious quadcopter is a real nightmare. 
It happens due to several reasons – radio interference, loss of connection, software issues, suboptimal weather conditions, and so on. Sometimes drones get stuck in trees, and it's even harder to find them without a tracker! 
Now you're probably wondering – how to choose the best drone tracker?
I'll make it easy for you – by listing all the important stuff in order of importance.
What to look for in the best drone trackers
Tracking capabilities
Drone trackers use GPS to locate your lost drone. A lot of tracking devices work for drones and for other devices as well, so they offer both indoor and outdoor tracking.
For indoor tracking, many GPS trackers have a Wi-Fi mode. 
I'd recommend getting a GPS drone tracker with various modes, including GPS, A-GPS, A-GSM, GSM, Wi-Fi, and Bluetooth. This way, you're investing money in a versatile device that won't let you down in any circumstances!
Make sure to check whether the drone locator you want uses cellular networks because if that's the case, you'll probably end up paying a monthly fee.
And another thing, some GPS trackers for drones don't require GPS reception nor cellular network, and these are ideal if you plan to fly your drone in a remote location, but always make sure you're familiar with the no-drone zones!
Coverage
I must admit that I like trackers that work for unlimited distance the best. I like not having to worry about the drone tracker's radius, but if you're someone who never flies their drone too far, there are great trackers with a 2-mile radius that should fit your needs! 
Battery life
One thing I didn't expect would matter so much was the battery life. However, while I was trying out all these drone trackers, I was so surprised by how helpful long battery life can be. The battery save mode quickly became my favorite thing ever! 
Price
I realize that drone trackers can be pricey, but how much would you be at a loss if your drone disappeared (our article on how to find a lost drone)? 
For me, getting a drone tracker was a big investment, especially considering how much money I spent on my drone in the first place!
I completely understand if you're on a budget, or simply don't want to spend a lot of money on a drone tracker, so I've included a couple of affordable trackers that are still worthwhile options!
Best Drone Trackers of 2020 – Reviews
Trackimo 3G Tracker Device
The Trackimo 3G tracker device has 4 different modules – GPS, A-GPS, GSM, and Wi-Fi. Talk about versatility!
There's also the incredibly accurate move alerts, speed alerts, geofence crossing alerts, and the SOS panic button!
There's one thing in particular that I liked – the unlimited distance!
This neat feature would've helped me find my lost drone quickly since it was hiding miles from my house! At the time, it seemed unlikely I'll ever find it, but had I had the Trackimo 3G, I wouldn't even sweat it.
One thing you don't have to worry about with this tracking device is battery life. It lasts up to five days, and if you turn on battery save mode, it's good to go for 30+ days! Isn't that awesome?
Who is it for?
This handy drone tracker is for all those who like to fly out of sight and those who have longer range drones.
Who is it not for?
Those on a budget.
Key Specifications:
4 modules: GPS, A-GPS, GSM, Wi-Fi

Works for unlimited distance

Long-lasting battery life
Pros:
Compact, portable design

It sends move alerts, speed alerts, and more

There's an SOS panic button
Cons:
Personally, the only thing I didn't like is the high price
Eaglerich Coban GPS102B Mini GPS Tracker
It's astonishing how quickly a drone can get lost; without a tracker for drones, it's unlikely you'll find your lost drone. If you're on a budget, there are great affordable choices like the Eaglerich Coban Tracker!
I know what you're thinking – this low price is a bit suspicious. But, believe me when I say – you'll love this GPS drone tracker. 
First of all, it's a mini device. Who doesn't love fun-sized gadgets? I know I do!
Secondly, it works for unlimited distance. Yes, it's possible with a budget device too! 
One unique feature of this drone tracker is the built-in microphone that you can use as a "silent listener". 
I didn't care for the fact that there's no battery save mode and regular battery life is only 72 hours. 
Who is it for?
This drone GPS tracker is a good choice if you're looking for a budget-friendly tracker that works for unlimited distance!
Who is it not for?
It was bothersome having to charge it often, so if you feel like this would annoy you too, I'd take a look at other options!
Key Specifications:
Works for unlimited distance

2 modes: GSM/GPS

3.2 feet GPS accuracy

Built-in microphone
Pros:
Mini compact size

Budget-friendly price
Cons:
Short battery life without the battery save option
Marco Polo Ultralight Drone/UAV/Model Rocket Location and Recovery System
I was fascinated by the simplicity of the Marco Polo tracker for drones. All you have to do is push a button and it will begin to search for your lost drone!
This device has a 2-mile line of sight, which is quite a lot compared to similar tracking devices. 
I thought it was very convenient that you don't need GPS reception or cellular service in order for it to work efficiently. 
Although the overall device is a bit bulky, the tag transceiver weighs just 0.4 ounces so it won't affect the drone's performance.
The battery life is also quite long – up to 10 days! However, I was disappointed by the fact that there's no battery save mode!
Who is it for?
For people who love simple and easy-to-use devices, the Marco Polo drone tracker is a good choice!
Who is it not for?
This device is a bit bulky so if you prefer compact designs, I'd skip this one.
Key Specifications:
2-mile radius

Real-time distance and direction feedback
Pros:
No need for GPS reception or cellular service

Exceptional accuracy

Simple to use
Cons:
No battery save mode

The device is a bit bulky
Tracki 2020 Model Mini Real-time GPS Tracker
I was flabbergasted by the Tracki GPS tracker for drones! Let's be honest, just as high price doesn't guarantee high quality, low price doesn't necessarily have to mean low quality. I found this to be true with the Tracki 2020 model!
This mini gadget offers unlimited distance real-time tracking, and it works not only in the USA but also in all countries worldwide!
The battery is good for 2-3 days, which is not a lot but there's the handy battery save mode that prolongs battery life for up to a month!
But wait, there's more! 
It works in GPS, A-GSM, and GSM modes outdoors, with Wi-Fi indoors, and there's also the Bluetooth option.
This fun-sized drone tracker made me so happy and I can assure you that you won't find anything better in this price range. 
Unfortunately, nothing is perfect, and neither is the Tracki mini drone tracker. It uses cellular service and there's a monthly fee. 
Who is it for?
I'd recommend this gadget to people who like mini-sized devices, this one is a real treat!
Who is it not for?
If you don't feel like paying a monthly fee, I'd recommend trying something else!
Key Specifications:
Unlimited distance

5 modes: GPS, A-GSM, GSM, Wi-Fi, Bluetooth

Battery save mode
Pros:
Compact mini design

Various useful alerts

Affordable price
Cons:
I wasn't happy about the monthly fee
Final word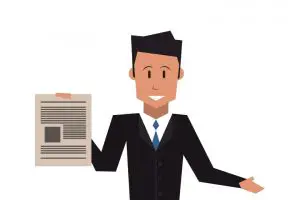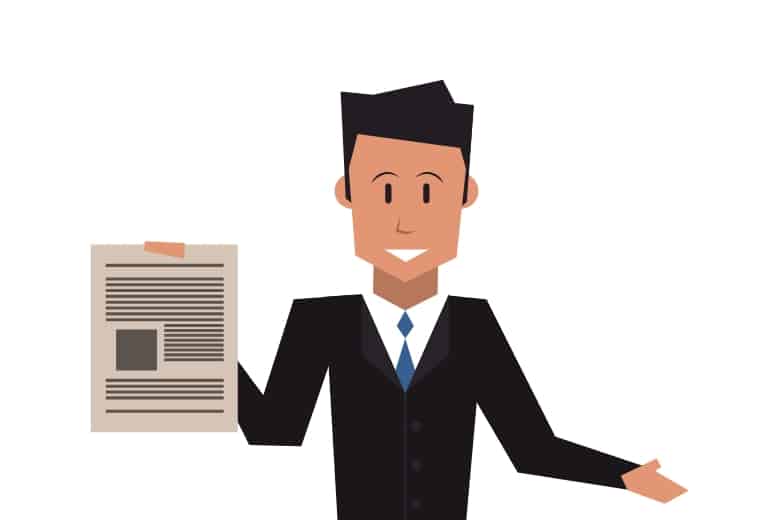 I cannot stress enough how useful it is to own a drone GPS tracking device. 
To avoid losing your beloved sky toy, I highly recommend getting a drone tracker. And not just any tracker, but the best drone tracker there is – the Trackimo 3G Tracker Device!
You can tell how incredible it is just by looking at the key specs of this high-performing device. I loved everything about it – from the unlimited distance and 4 tracking modes to the high-tech design and battery features!
It's not often that you stumble upon such an impressive gadget! 
So, if you're still contemplating getting a drone tracker, what are you waiting for? Make an informed decision and buy yourself a life-saving device!