The 10 Best Holy Stone Drones Available Today
UPDATED FOR 2020. Holy Stone is one among several drone manufacturers looking to bring quadcopter technology to the masses. Their durable, affordable, and feature-rich drones are quickly shooting to the tops of drone-enthusiasts' wish lists. But which of the many Holy Stone drones on offer is right for you? Read on to find out which are the best Holy Stone Drones!
Best allrounder – F181W
Best photography-focused drone –  HS700
Best racing drone – Bolt Bee Mini
Practice drone for beginners – HS170 Predator
Best portable drone – HS160 Shadow
Table could not be displayed.
Is Holy Stone a Good Drone Brand?
With quadcopters and drones rising in popularity and falling in price (also check out drones under $50 article) as the technology becomes more affordable and widespread, there are seemingly new drone manufacturers popping up every day (guide to key drone manufacturers). It's no wonder, then, that wading through the endless options available can quickly feel overwhelming.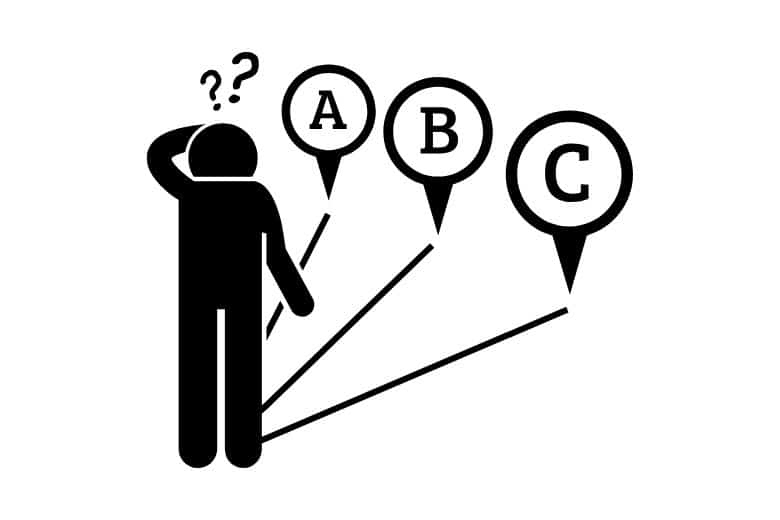 One manufacturer that has quickly stood out on this crowded field is Holy Stone (established in 2014) who has made a name for themselves by producing quality, feature-packed drones at affordable prices. 
For those interested in the origins of the name, 'Holystone' is a brittle stone that was used to clean and whiten wooden ship decks in the 1800s. History buffs can read about the historical origins of the name here. So a strange choice of name for a drone company!
Below, I'm going to take an in-depth look at ten of the best offerings from Holy Stone. But first, what exactly sets Holy Stone apart, and why should you consider picking up a drone from them?
Support
There are a high number of positive reviews online praising their support. I have never had the need to use their support, but a visit to their website reveals that they are available 24 hours a day, and 7 days a week. There is also a dedicated support menu, which is impressive for a manufacturer of lower-priced drones.
Good value
Holy Stone supplies a good range of drones covering a wide variety of budgets. During comparisons, we always find that they offer good value for the features and quality they offer, especially as compared to competitors.
Rugged
I have a Boltbee and it is a very hardy little drone! I've smashed it into trees – and the ground – and it didn't break!
I have handled a number of other models and I can say that they have all felt well assembled with decent materials, as compared to competitors. The consensus online is pretty much the same too, and I couldn't find many complaints in this area.
How to pick the right drone for you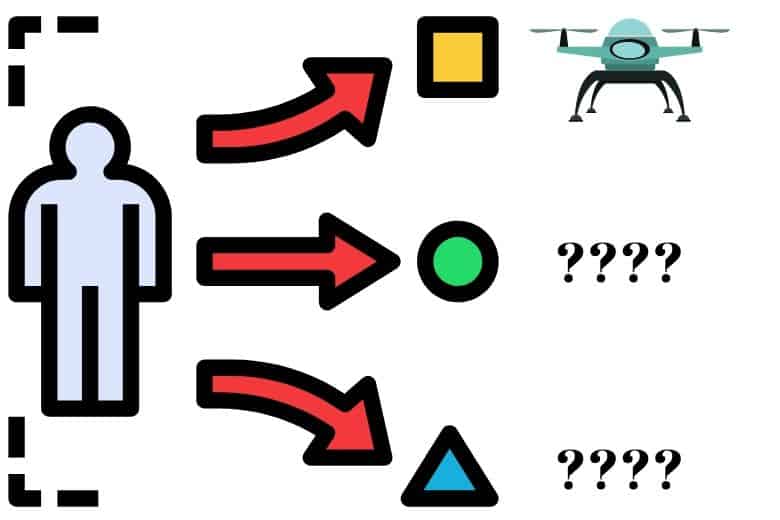 If, like me, you find yourself endlessly scrolling through shopping pages and compulsively reading drone reviews without ever committing to buying, it might help to narrow down your priorities:
What do you want your drone for?
Are you a keen amateur videographer, or is it the thrills and spills of drone racing that most appeals to you?
Do you want a drone for personal use?
Need a drone for professional use (as a land surveyor, site mapper, etc.)?
Are you willing to throw serious money at your new hobby?
Are you looking to dip your toe into the drone world with a more budget-friendly option?
My first piece of advice when going drone shopping is to read up on the many possible uses of drone technology. Read some articles like this one for inspiration, then make a list of all the things you want from a drone, whether that be an HD camera, speed, a long battery life, rugged durability, or a sub-$100 price-tag. With this information on hand, you'll be able to narrow down your search in no time.
The most important things to look for in a drone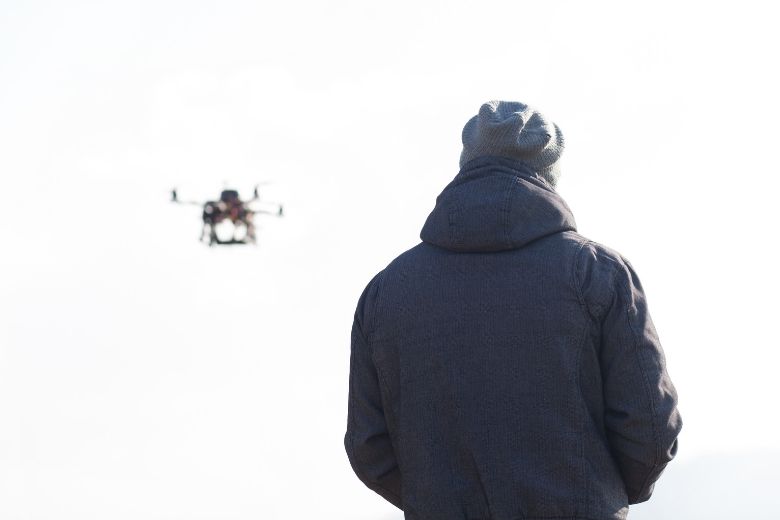 The most important specifications you should be paying attention to when shopping for a drone are the following: flight time, control range, speed, and HD camera quality. Taken in order, here's why each matter.
Flight time: average drone flight time can be anything from five minutes to half an hour, but at the higher end of this spectrum you'll be paying serious money. An average of around ten minutes is common for more affordably priced drones. Whether this is enough for you depends on your needs. Personally, I'm perfectly happy with a ten-minute flight, but if you're looking to do some serious aerial exploring you may want to consider longer options. 
Range: coupled with flight time, this is the figure that is most going to affect what you can do with your drone. Remember that however far your fly your drone, you need to make sure you conserve enough energy to get it back to you; the worst feeling in the world is seeing your drone lose battery and come plummeting down into a tree or getting stuck on top of a building! Range can vary wildly depending on the drone, with consumer drones coming with anything from a 100 foot to a several mile range. If you have a bigger budget, and actually want a long range drone, then read this article for more info.
Speed: A drone's average speed can be anything from 10mph to over 100mph. For drones principally designed for photography, speed isn't as important as stability, so they tend not to offer much in the way of extreme speeds. Racing drones, on the other hand, are all about going fast!
It is worth noting that in the US, at least, the FAA has limited the legal drone speed limit to 100mph, so if you're thinking about racing it's important to bear this in mind. 
Camera quality: As with everything else on this list, camera quality is largely determined by price, and can vary wildly from one drone to the next. On more affordable drones you might find a 1 or 2mp camera capable of shooting in 720p, while high-end options offer 10-15mp cameras capable of shooting in 4K. See here for more background information on camera resolution. As a budding aerial photographer, this is the statistic I look at first, but if you just need something that allows you to see where you're going it might not be so important.
The ten best Holy Stone drones
So, you know why you want a drone and you know what to look for. But as I mentioned at the beginning of this article, there are a ton of options out there, and even with this knowledge you may still be feeling overwhelmed by the breadth of choice. One specific manufacturer you may want to consider is Holy Stone, who offer a variety of drones designed to appeal to different consumer needs.     
From the zippy HS150 Bolt Bee Mini to the formidable GoPro-compatible HS700, Holy Stone are clearly positioning themselves to be a one-stop shop for drone amateurs and enthusiasts alike, which is a great business choice for them, and a bonus for befuddled drone shoppers like you! Below, I'm going to take an in-depth look at ten of the best Holy Stone drones available today.   
HOLY STONE HS210
Key specs: 7 minute flight time, 160-foot range, no camera.    
Who it's for: Kids, novices.    
Who it's not for: Advanced users, photo/videographers, racers.  
This tiny drone proves that big things actually do come in small packages. The HS210 is a great first drone for kids and big kids alike. It's small, lightweight, and durable, comes ready to fly straight out of the box (which also contains spare batteries and propellers), and is extremely well-priced. Perfect for flying indoors, you'll have the HS210 zooming around your living room and terrorizing pets and visitors in no time. Be cautious when taking it outside, though; its low weight and small size means it could easily get lost or blown away.
HOLY STONE HS170 PREDATOR   
Key specs: 7-minute flight time, 130-180-foot range, no camera.    
Who it's for: Novices.    
Who it's not for: Advanced users, photo/videographers, racers.   
Despite its intimidating name, the HS170 Predator is an excellent choice for newcomers to the world of drones. It's a super-affordable all-rounder with a ton of useful features to attract beginners. It has a headless mode (making it easier to pilot), altitude hold, and several speed modes. It's also durable and attractively designed and represents excellent value for money. If you're an absolute novice and are worried about crashing an expensive machine while learning to fly, this is the drone for you. After you've mastered the basics flying the HS210 indoors, consider picking up the HS170 and taking your drone-flying on the road.
HOLY STONE X400C   
Key specs: 8-minute flight time, 250-300-foot range, 720p camera.    
Who it's for: Intermediate users.   
Who it's not for: Photo/videographers, racers.  
If you're ready to take the next step in your drone-flying career, the Holy Stone X400C may be just what you're looking for. This inexpensive quadcopter features a mounted camera allowing you to control it in FPV (First Person Video) mode. This can be tricky to get used to for beginners, but luckily Holy Stone has added a bunch of features to help you get over the initial stumbling blocks. Great responsiveness and stability, headless and altitude hold modes, a return home feature and a durable build all make this drone a good choice if you want to start flying drones like a pro, without burning through thousands of dollars in crashed equipment.
HOLY STONE HS190 FOLDABLE MINI DRONE 
Key specs: 7-minute flight time, 100-150-foot range, no camera.    
Who it's for: Kids, big kids at heart!   
Who it's not for: Anyone looking for a full-sized drone.   
Another tiny drone (in both size and price-tag), the HS190 has probably the most unique storage system I've seen on a drone to date. This tiny drone features four unfolding propeller arms which, when folded into the body of the drone, allows the entire thing to be stored inside the drone's controller. Once it's packed away, you can fit the entire thing (drone and controller) in your pocket. This makes it excellent for on-the-go flying, and while the lack of camera and advanced features means it's not going to be a good primary drone, it would certainly make a fun little addition to anyone's collection.
HOLY STONE HS100      
Key specs: 15-minute flight time, 1500-foot range, 720p camera (1080p in newer models).    
Who it's for: Dedicated hobbyists.    
Who it's not for: Beginners, bargain hunters, racers.  
Moving up the price range from the sub-$100 drones that have featured on this list so far, the HS100 would make an excellent first 'serious' drone for anyone willing to invest a bit more in the hobby. All the features present in Holy Stone's more affordable models are present here, along with a more powerful camera and a vastly improved range and flight time. It also offers a 'follow me' function for hands-free flying, automatic GPS-assisted return home, and a controller that pairs with your smartphone.
HOLY STONE F181 and F181W   
Key specs: 10-minute flight time, 300-foot range, 720p camera.    
Who it's for: Intermediate users.    
Who it's not for: Anyone looking for a specialist drone.  
If you're looking for a sweet spot between the more expensive HS100 and the cheaper but less feature-rich HSX400C, then the F181/W (W for Wi-Fi) could be just what you need. What's particularly appealing about this drone is that, to me, it represents the best all-rounder that Holy Stone offers. It comes ready to fly out of the box, and with a 720p camera and altitude hold, you can use it to practice your aerial photography. Then switch it to the 'Expert' speed level, and it'll do a good job as a racer. And if you crash it or lose sight of it while flying, its return home function and durable build mean it won't suffer too much from a few scrapes and bashes.
HOLY STONE HS400  
Key specs: 10-minute flight time, 500-foot range, 720p camera.    
Who it's for: Intermediate users.    
Who it's not for: On-the-go enthusiasts.   
If you're browsing through this list and thinking, huh, these drones all look the same, then the HS400 is the drone for you. This big, bold, aggressively designed drone looks like something out of Star Wars and will be sure to turn heads when it zooms past! There isn't too much more to say about this one; it includes most of the same features as the F181W, but for its unique look alone it deserves a place on this list! It is worth mentioning that, as a bigger and heavier drone than the F181W, it does do better in windy conditions, but the trade-off for this is portability.
HOLY STONE HS150 BOLT BEE MINI    
Key specs: 7-minute flight time, 300-foot range, no camera.    
Who it's for: Intermediate users, budding racers.    
Who it's not for: Absolute beginners, photo/videographers.
Now we get to my personal favorite Holy Stone drones. First up, the HS150 Bolt Bee Mini. This small, brightly colored drone is perfect for anyone looking to dip their toe into the world of drone racing. The Bolt Bee is a feature-light drone, designed to do one thing and do it well: go fast! It has a maximum speed of over 30mph, which is great for amateur racers but can make the drone difficult to control for beginners, particularly since it has no altitude hold function. It's small, fast, and affordable, however, so even with the learning curve, I would highly recommend picking one up.
HOLY STONE HS700  
Key specs: 20-minute flight time, 3000-foot range, 1080p camera and GoPro mount.    
Who it's for: Photo/videographers.    
Who it's not for: Racers, bargain-hunters.  
If the Bolt Bee is Holy Stone's best option for racers, then the HS700 should be the go-to for aerial photography enthusiasts. This is among the most expensive drones that Holy Stone offers (though compared to other manufacturers it is still a bargain!) and for good reason. It's a feature-rich model that includes all the innovations common to Holy Stone's mid-range drones (the HS100, HS400, and F181W) plus an impressive 20-minute flight time, a 1080p camera, and many other top-end design features like quick-release propellers. What really sets the HS700 apart, however, is that it is compatible with a GoPro, meaning you can attach your own camera and get up to 4K video from this impressive quadcopter.
HOLY STONE HS160 SHADOW
Key specs: 8-minute flight time, 200-foot range, 720p camera.     
Who it's for: Travelers, novice and intermediate hobbyists.    
Who it's not for: Anyone looking for a specialist drone.  
Finally, we come to my personal favorite, the HS160 Shadow. This pocket-sized foldable drone features a nose-mounted camera and a sleek looking all-black paint job. An affordable all-rounder, the Shadow has FPV piloting, smartphone control, altitude hold and auto-follow functions, and one-touch take-off and landing. Personally, I think the neat design and muted monochromatic colors of this little drone make it the perfect package, and I often throw it in my backpack when I'm out for the day.
What is the Best Holy Stone Drone?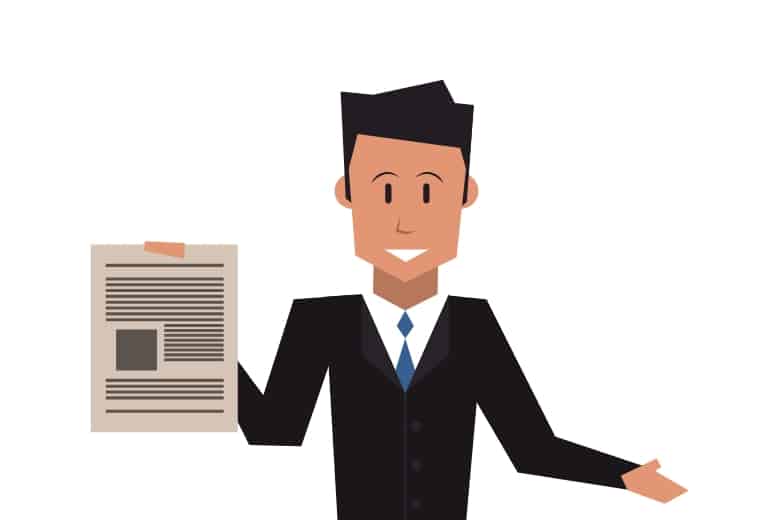 At the beginning of this article, I made the case for identifying your needs before going drone shopping. Having looked at ten of the best Holy Stone drones, it should hopefully be clear that there really is a drone for every user at every point in the price range, even from just this one manufacturer.
Of course, this variety makes it hard to pick a clear winner! If pressed, for a drone that can perform well in every department, I would have to award the top spot to the F181W. However, if you asked me for a recommendation for a photography-focused drone, I'd have to say that the top spot goes to the HS700 for its incredible specs and very reasonable price. If you were looking for a racing drone, I'd point you towards the Bolt Bee Mini, and if you wanted a good practice drone for beginners then the HS170 Predator is the drone for you. Finally, the HS160 Shadow makes an excellent portable drone for on-the-go flying. Happy shopping!
Table could not be displayed.