The Best Syma Drones Available today
Looking to purchase a Syma drone but not sure where to begin? Is Syma a good drone brand? The good news is that Syma is well known for its affordable, high-quality toy drones. The bad news is the sheer number of models available can be overwhelming. Not to worry—after reading this review, you'll know exactly which one is for you so that you can get started enjoying your drone as quickly as possible.
Throughout this article, we will discuss, review, and recommend the best drones produced by Syma. We'll kick things off with our choice for the best all-around Syma drone: the Syma X8PRO. The Syma X8PRO packs a ton of features that simplify drone flying, even for novices, and will satisfy the needs of more intermediate photographers. We'll take a closer look at it later on.
Best Syma Drone for Beginners
Nothing's worse for a beginner than losing a drone to a bad crash. Since impact is inevitable when you're learning, it's crucial to find a drone that will stand up to some rough use. Syma makes plenty of beginner-friendly models. Here are our favorites:
Syma X5SW
Syma X8C
Syma X8PRO
Syma X20
Syma X9
Syma Drones with Cameras
Capturing special moments from up above is among the top reasons people purchase drones. Syma has some excellent drone options with cameras.
Our top recommendations for Syma drones with cameras on this list include:
Syma X8HG
Syma X8HW
Syma X8PRO
Best Syma X5 Model
We performed a comparison between two Syma X5 models in this article: the X5C and the X5SW. Though both are fantastic drones, the Syma X5SW is more robust when compared to the X5C. The Syma X5SW is an upgraded version of the X5C, with real-time transmission capabilities. This new feature puts it in a class above its predecessor and is the best variant.
Best Syma Drones
Syma X5C
Who is it for?
Novices, those looking to get into aerial photography but who don't want to spend a lot of money.
Who isn't it for?
Serious photographers
Pros:
Very beginner-friendly model
Durable design
Can be flown indoors and outdoors
Every part is available for replacement
Cons:
Camera quality isn't the greatest
Product Specifications:
Dimensions: 12.2 x 12.2 x 4.1 inches
Flight time: 7 minutes
720p HD camera
First up on the list is the Syma X5C, a toy drone quadcopter that ranks high in value for money. This mini drone comes equipped with a camera, flies well in light wind conditions, and is easy to use.
While the camera is perfect for those looking to try aerial photography, there are no stabilization capabilities. No stabilization means shaky photos, but given this drone's price, that's to be expected.
Syma X5SW
Who is it for?
People just starting out, who want a robust yet affordable drone
Who isn't it for?
Those with high-quality video and photo needs
Pros:
Lightweight
Very durable frame
Both Android and iOS compatible
Cons:
No SD card slot
Some users report issues with Wi-Fi
Camera and video quality are not the highest
Product Specifications:
Dimensions: 12.2 x 12.2 x 4.1 inches
Flight time: 7 minutes
Charging time: 90 to 120 minutes
Control distance: 50 meters
The Syma X5SW is the upgraded version of the previous model, the X5C. The main difference between the two is that Syma upgraded the SW with FPV video transmission over WiFi. The SW is the only Syma X5 model featuring FPV. However, unlike other Syma X5 models, the SW does not record onto a micro SD card, rather onto your phone via the app.
While the photo and video quality aren't exceptional on this model, you will still have lots of fun with this lightweight drone. Like other Syma X5 models, it is very durable and has a very high landing gear. This does a good job of preventing it tipping over during landing and smashing its propellers into the ground.
Syma X8C
Who is it for?
Those looking for an excellent training drone.
Who isn't it for?
Experienced flyers
Pros:
Price
Good stability
Decent range for price
Includes headless flight mode
Cons:
Charging time is quite long at three hours
Photo and video quality could be improved
Large
Product Specifications:
Dimensions: 19.65 x 17.4 x 19.65 inches (with blade protectors)
Flight time: 8 minutes
Charging time: 3 hours
Control distance: 100 meters
The Syma X8C is the ideal model for training. One of the best features that make it stand out is its excellent stability. It is a large drone, but the predictability and stability are perfect for those learning to control flight. It includes headless flight mode, which is ideal for novices and in situations where you can't see the drone's orientation. Syma calls this feature the 'Intelligent Orientation Control' system…sounds elaborate, but it is headless mode plain and simple.
The Syma X8C has a decent range of 100M, which is useful as you don't have to worry as much about losing signal (and the drone) as some other drones in this price bracket. It also has a 2MP camera, which is low resolution, but useful for taking snaps from a birds-eye view!
Syma X8W
Who is it for?
Beginners at FPV, intermediate pilots
Who isn't it for?
Advanced pilots
Pros:
Excellent value for money, primarily because of FPV
Same pro's as Syma X5C
Cons:
Lackluster video quality
It's a big boy
Product Specifications:
Dimensions: 19.65 x 17.4 x 19.65 inches (with prop guards)
Flight time: 8 minutes
Charging time: 3 hours
Control distance: 100 meters
The Syma X8W is essentially the X8C but with FPV capability, thanks to a Wi-Fi camera. Though the image quality isn't the greatest, this model offers one of the best introductions to FPV for beginners.
Aside from FPV, it offers all the same features as the Syma X8c – including headless mode, or 'Intelligent Orientation Control' (!!!!!) in Syma speak.
The Syma X8W is an affordable way for pilots to get their feet wet with FPV, and it also makes an excellent training drone due to its decent stability (thanks to its large size)
Syma X8HG
Who is it for?
People who want a decent camera on a stable drone.
Who isn't it for?
People wanting a compact drone.
Pros:
Image quality is fantastic for the price
Smooth flight performance
Cons:
No FPV view, which makes framing images tricky
The fixed gimbal fails to reduce camera shake significantly
The color is not for everyone..!..
Product Specifications:
Dimensions: 19.65 x 17.4 x 19.65 inches (with prop guards)
Flight time: 8 minutes
Charging time: 3 hours
Control distance: 70 meters
Another incarnation of the large, but stable, imitation of the iconic (and expensive) DJI Phantom line. Best of all, the HG model sports a 1080p HD camera, and altitude hold.
These are killer features in the budget drone world, and enable you to capture usable video (although it's not stabilized) footage and photos. The altitude hold works well and holds the drone at the set altitude without too much deviation.
Aside from these changes, this version is the same in every other way. It includes headless mode and can perform 360-degree flips. This drone also handles well in the wind and takes decent photos. It has two flight speeds, high and low, and did I mention that it's stable in the air..?..!..
All in all, the addition of altitude hold and 1080p camera to a stable and easy to fly platform, make the Syma X8HG one of the best budget drones out there.
Syma X8PRO
Who is it for?
Beginners and advanced users alike
Have seen a real estate agent use one – could be a cheaper option
Who isn't it for?
Kids that are just learning to fly  – might be a little pricey for this purpose
Pros:
Both beginners and more advanced users alike can enjoy this drone
Best value in this price range
720P HD camera provides excellent quality photos and videos
Good hover stability thanks to GPS
Return to home modes
Adjustable camera
Cons:
Short battery life
Has a short range
Product Specifications:
Dimensions: 13.8 x 13.8 x 7.9 inches
Flight time: 9 minutes
Charging time: 150 minutes
Control distance: 70 meters
For aspiring aerial photographers looking for a decent option at a low price, the Syma X8PRO could be the best choice. It has GPS and a 720p HD camera that takes decent photos and video. Additional features include FPV, altitude hold, headless mode, and colorful LED lights.
For us, the headline feature here is GPS. This ensures the drone hovers accurately and enables the automatic 'return-to-home' functionality. All this means is that when you lose signal, or when the batteries are low, the drone automatically flies back to the set home point.
Syma has also has automated flight mode functionality, something seen on much more expensive DJI drones.
The best modes include:
'Follow me' – the drone automatically flies after you and whilst maintaining camera lock
'Orbit' – the drone flies around you in a circular pattern whilst maintaining camera lock
'Flight Plan' – the drone will fly to the destination you indicated on the map (tap on the map on the smartphone app)
We also like that it is possible to move the camera down through 90 degrees (via remote control). Overall, this well-priced option delivers fantastic smart drone capabilities while still being straightforward to fly.
SYMA X20
Who is it for?
Kids, novice users
Who isn't it for?
Users who want a camera
Pros:
One the best drones to start your kids off with – altitude hold and headless mode make flying a cinch
Excellent flight performance despite the small size
Very cheap
Nice pebble-shaped remote control (!)
Cons:
The battery is not removable
Reports of easily damaged USB port
No camera
No good in wind
You have to remove the prop guards to open the body
Product Specifications:
Dimensions: 4.13 x 4.13 x 0.98 inches
Flight time: 5 minutes
Charging time: 50 minutes
Control distance: 20 meters
Next up, we've got the Syma X20, which would be our top pick for kids who are learning to fly drones. This mini-sized drone includes several useful features like altitude hold mode, headless mode, and one key take-off/landing which make it a very easy to fly drone. It also has propeller guards so when all these things are considered, it's also a very good indoor drone.
And the great thing about this drone is that the affordable price means it's accessible to anyone interested in learning how to fly a drone.
Read more about the Syma X20 here.
SYMA X9
Who is it for?
Kids, RC car enthusiasts, novice pilots
Who isn't it for?
Drone purists
Pros:
It's a fun model that's easy to use
Small
Can be used as an RC car
Cons:
No camera
Small batteries
Product Specifications:
Dimensions: 16 x 10.7 x 3.3 inches
Flight time: 6-7 minutes
Charging time: 100 minutes
Control distance: 50 meters
The final drone on our list of the best Syma drones is the X9. When you think of a drone, the Syma X9 is probably not the model that comes to mind because it looks more like a toy car than a drone.
And toy car it is; users can switch between using it as a remote-controlled car on the ground and a drone in the air. This capability is probably its biggest attraction.
If you're looking for something fun that's easy to maintain, the Syma X9 will provide you with hours of entertainment. Even novice pilots can fly this hybrid. You will be amazed at the flips and tricks you can perform in flight mode, as well as the fun you'll have in drive mode. Unfortunately, it has no camera, but who needs a camera when you've got a two-in-one toy?
Which Syma Drone is the Best?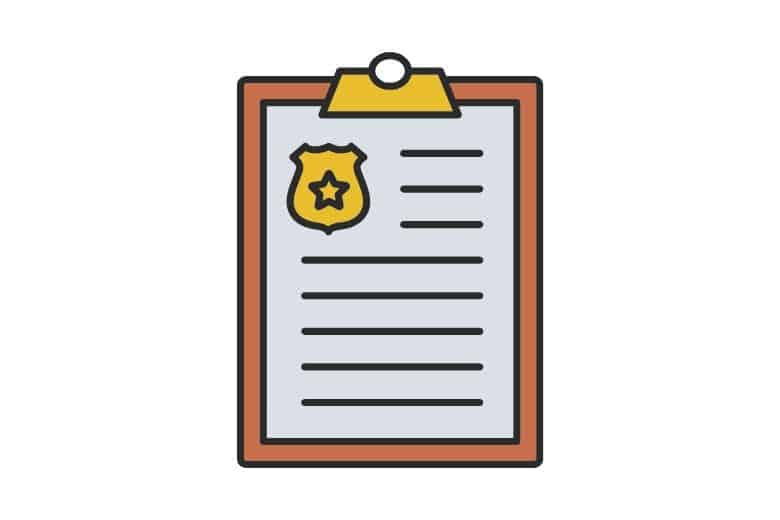 We already said it, but we'll say it again: the winner of this roundup is the Syma X8PRO. It topped the list for several reasons. It's not the cheapest model on the list, but its comprehensive features make the Syma X8PRO well worth the price (though this drone is not expensive, by any means). These features also make it suitable for pilots of all ages and experience levels.
While pretty much anyone will enjoy flying this drone, Syma targeted it toward beginner pilots looking for a drone that's simple to fly. Indeed, novices will be up and running quickly on this robust drone. It will even stand up to the inevitable crashes that are part of the learning process.
The Syma X8PRO has several features that speed up that learning curve: altitude hold, headless mode. The killer feature though is GPS. This elevates it into the company of much more expensive drones and enables stable hovering, return-to-home modes, and automated flight modes for grabbing interest video. Overall, you can't go wrong with the Syma X8PRO. We give it our highest recommendation.