Best Drones for Real Estate – What are the Benefits, and How to Pick the Right one for YOU
It's a common misconception that consumer drones are only useful for amateur racers and aspiring travel vloggers. There are actually a huge number of practical applications for drone technology, and one of the most prominent industries to benefit from the advent of affordable drones is the real estate business.   
It's no understatement to say that a drone should be an essential tool in any real estate agent's toolkit. But if you're looking to start working with drones, you'd be forgiven for initially feeling lost. There are a huge number of manufacturers and models out there at wildly varying price points, and at first the market can seem overwhelming. That's why we've put this short guide together, telling you everything you need to know about the best drones for real estate. At the end we've included comprehensive reviews of some of the best drones suited to this purpose, from the excellent value Hubsan H109S, to the absolute best model on the market right now, the DJI Phantom 4 Pro.
How drones have changed the real estate industry   
Drone footage has exploded in popularity over the past decade. First confined to big budget films and documentaries, we now increasingly expect to see our favorite YouTubers, Instagrammers and travel vloggers producing high quality aerial cinematography. These high expectations have extended not just to the content we consume for fun, but also to marketing and promotional materials – including real estate marketing.
This is a knock-on effect of the internet's attention economy. As more and more media is produced and consumed, it takes an increasingly impressive spectacle to captivate us, and convince us to spend money. Nowhere is this more the case than in real estate. With the majority of real estate purchases now beginning online, first impressions have never been more important.   
This is where a drone comes in. Put simply, drones can take your marketing and promotion to the next level. Instead of exteriors shot awkwardly from the road, you can use a drone to create captivating aerial photographs of your property and its gardens and surroundings. And rather than static interior images or shaky video footage, with a little skill you can fly your drone through your property to capture a seamless walk through.     
Can I use a drone for real estate? Hell yes – the best real estate agents know how to maximize the potential of clever drone use, and in today's competitive market, anyone not taking advantage of this new technology is only going to be playing catch-up.
Benefits of using drones in real estate   
As we've already covered, the biggest benefit of using a drone in real estate is the footage and photographs it can capture. If you're building a web page to sell your property, one of the most compelling things you can include is a high quality tour of the interior – something a drone can handle with ease.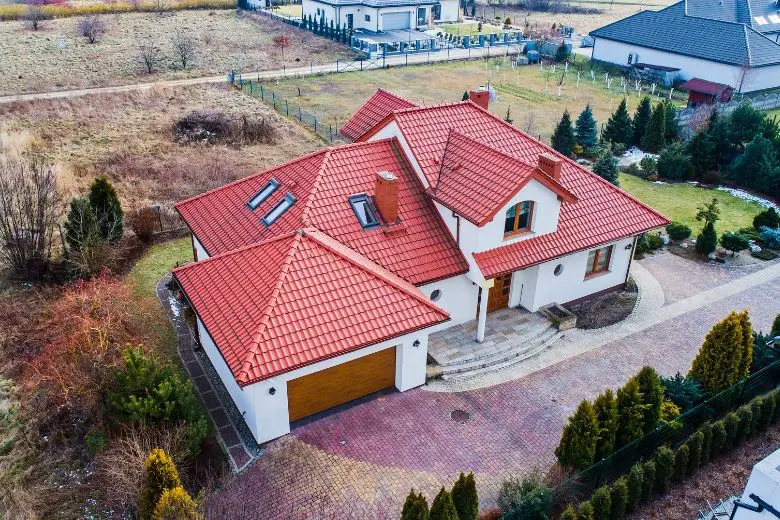 If you've ever watched a travel vlogger on YouTube using their drone to capture footage of a deserted beach or mountainous forest, you'll know just how breath-taking these scenes can be when shot from the air. If your property is in a particularly scenic location, then, the opportunity to show of its surroundings using a drone is one not to be missed!   
These images and videos make great social media content, which means you can use your drone not just to encourage conversion, but also to drive new traffic to your site.
What to look for in a drone for real estate marketing   
There are a lot of drones out there, designed for a lot of different applications. Not all models will be suitable for use in real estate. You should immediately discount anything not capable of shooting at least 1080p footage, and should aim for 4K if you have the budget. A gimbal mount for your lens is also important – without this support system keeping the camera steady, you'll end up with disappointing, shaky footage.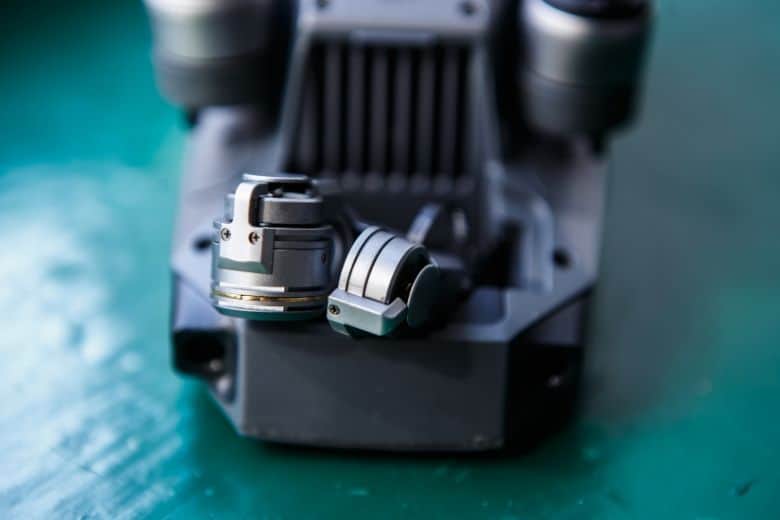 Chances are you're looking to get good results quickly, and unless you already have a pre-existing interest in drones, you probably won't be a competent pilot (check out our guide on how to fly). Luckily, good quality drones nowadays often offer intelligent flight modes. With this feature, you can design a flight plan marked with a series of GPS points, and then let the drone follow this route autonomously, allowing you to concentrate on controlling the camera and capturing footage.   
If you want to create a walk through video of the interior of your property, you'll also need to make sure your drone is suitable for flying indoors. This will probably mean you'll have to make some sacrifices in stability and camera quality, but the pay-off will be a smaller, more agile drone that can swoop through doorways and up staircases to create stunning, seamless interior videos.     
Finally, there are several other things to keep in mind regardless of the intended use for your drone. The most important statistics to consider when drone shopping are the range and battery life, or flight time, the drone is capable of. Battery life is particularly important. A mid-range drone can usually manage about 20 minutes in the air. In that time you'll need your drone to complete its route while still allowing enough time to shoot several copies of each shot you need, to be narrowed down later when editing. With that being the case, it's probably a good idea to also pick up at least one extra battery when buying your drone.

Tips and Things to Know   
Plan Ahead
With a limited amount of time available to you before your drone needs recharging, it's a good idea to do as much work as you can before you actually start flying. Begin by thinking about the shots you want to capture, and then identify the most logical way to capture them in sequence. This sequence can then form the basis of your flight plan.
If you have an older drone you could even do a test-run, capturing poorer quality versions of the final images you need in order to check angles and altitudes before you do your live run.
Insurance
Drones aren't cheap, and crashing them can make for a costly mistake. And if you aren't a confident flier, letting a powerful and hard to handle bundle of whirling propellers loose in a pristine house can be a recipe for even more damages and disasters.
That's why getting insurance is essential when it comes to using drones in and around third party assets and property. A good policy can protect you against both damage done to your drone, and any damage you might cause with the drone should the unfortunate happen. If you opt for a DJI drone, you can even get their own DJI Care with it.
Do I need to have a pilot's license?
A few years ago, trying to use a drone for real estate marketing meant having to negotiate a minefield of bureaucratic regulations. Before June 2016, the FAA required you to request a waiver in order to put your drone to commercial use – and this waiver could only be obtained if you held a pilot's license. If you didn't hold a license (and frankly, that was most people) you were in an impossible situation.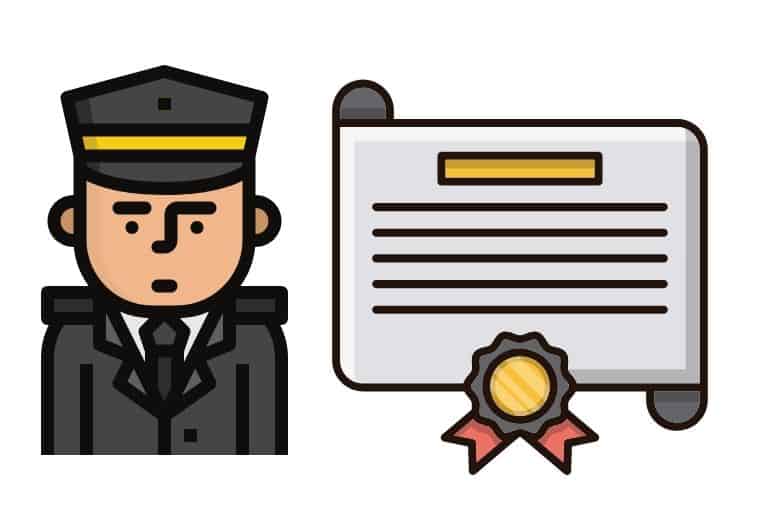 Thankfully, things have changed. In June 2016, the FAA updated and relaxed their rules on flying small drones for commercial purposes. Now, the FAA rules state that all you need is a remote pilot certificate. To get hold of this certification, you'll need to take a knowledge test at an FAA site and pay $150. The FAA recommends about 20 hours of study to prepare for the test – a bit less of a commitment than trying to earn a pilot's license!   
The remote pilot certificate allows you to legally fly any drone under 25kg/55lbs. There are some other restrictions on how far, and over what, you can fly, so be sure to check the FAA website before getting airborne.
The best drones for real estate
By now, hopefully we've whetted your appetite for a drone. But before you can get into the air, first you need to choose the machine that's right for you. Below, we've broken down the pros, cons, and applicability of some of the best drones for real estate on the market across a variety of price ranges.     
Affordable (below $500)   
Hubsan H109S  X4 Pro
 CHECK ON AMAZON
The Hubsan H109S X4 Pro is a top-quality drone without a top-end price tag.  
Key specs: 1000 metre/3000 feet range, 30 minute flight time, 13MP camera, 1080p video     
Pros
– Affordability: coming in comfortably under the $500 mark, Hubsan's drone is by far the most affordable on this list.
– Flight time: you can get around 30 minutes in the air from the H109S, and with a battery that takes only an hour to charge, packing a couple of spares can guarantee you near unlimited flying. With some users reporting as long as 35 minutes in the air, this is a better performance than the top DJI models (which cost triple the price).
– High-end features: GPS route planning, automatic return to home, and altitude hold all make advanced flying with the H109S a breeze.  
Cons
– Unclear what's included: there are a couple of different variations of the H109S. A pro version comes with a camera and advanced gimbal mount, while cheaper versions require you to supply your own GoPro. Before buying, make sure you know what you're getting!
– No collision avoidance: If you're flying indoors or around obstacles, automatic collision avoidance can save a lot of headaches (and repair costs). Unfortunately, Hubsan's drone doesn't include this feature.  
Who it's for: anyone looking for a top quality drone on a budget.
Who it's not for: those looking for a drone with the very best specs and technologies.
3DR Solo   
Not including a camera allows 3DR to offer this drone at a bargain price.   
Key specs: 800 metre/2600 feet range, 20 minute flight time, no camera
Pros
– Affordability: like the Hubsan model above, 3DR's Solo drone can be picked up for around $500 – pretty respectable for a drone of this quality.  
– Sophisticated smart technology: the 3DR features a unique setup not found on other consumer drones. Instead of the transmitter directly communicating with the flight controller on the drone, 3DR have housed Linux computer processors in both units that communicate with one another. This allows the drone to operate autonomously should it stop receiving commands, minimising the risk of flyaway.       
Cons
– No camera: the affordability of the Solo is in the name
– It's literally just a drone, and the camera and even the gimbal to mount it on must be purchased separately. A silver lining to this downside is that if you own a GoPro, you can just buy the mount and have a HD, or even 4K-ready drone for what still turns out to be a very reasonable price.   
Who it's for: if you already own a GoPro, the 3DR is the ideal way to repurpose your camera for aerial photography.
Who it's not for: those that want an out of the box solution.    
Mid-range ($500-$1000)  
DJI Phantom 4 Advanced
DJI's flagship model, without all of the flagship features.     
Key specs: 5 kilometer/3 mile range, 35 minute flight time, 12MP camera, 4K video
Pros
– Cheaper than a 4 Pro: later down this list we'll be taking a look at the 4 Pro, arguably the best drone on the market today. If you don't want to get the extra cash, however, you can opt for this version of the P4, which is still an incredibly sophisticated drone with a 4K gimbal-mounted camera, and many of the innovative features DJI are known for.  
– Features: speaking of the features, DJI have packed the Phantom 4 with useful extras like partial obstacle avoidance, TapFly (tap on the screen and the drone will fly where you indicate), and full integration with DJI's sophisticated app.  
Cons
– Lacking latest DJI tech: the Phantom 4 is good, but it isn't the best. Partial obstacle avoidance, for example, means the drone can sense obstacles in front and behind it, but there are no sensors on the sides – something the 4 Pro rectifies. If compromises like this are going to bother you, it might be worth investing the extra cash in the top-of-the-line model.
– Portability: DJI's Phantom drones aren't known for their portability. Fixed landing gear and propeller arms mean you'll be lugging the Phantom around in its bulky case – not ideal if you need to capture some quick shots of your property on the fly (pardon the pun!)   
Who it's for: the Phantom is great for those looking for DJI quality at a more affordable price.
Who it's not for: don't buy the Phantom expecting the latest DJI innovations. It's a good drone, but it's not the greatest drone out there at the minute.     
DJI Mavic Pro
Big performance in a small package.
Key specs: 7 kilometer/5 mile range, 27 minutes flight time, 12MP camera, 4K video
Pros
– Portable: DJI changed the drone game again when they released their Mavic line of drones. The innovative, foldable design suddenly made drone technology more accessible and convenient than ever, and has since spawned countless imitators. But nothing compares to the original, which packs DJI-quality components and features into a tiny package that can easily be thrown into a backpack.
– Agile: the Mavic packs a 4K, gimbal-mounted camera and a host of DJI features and flight modes. What differentiates its performance from the likes of the Phantom series is its agility and speed. The Pro can reach 40mph, and when you aren't pushing it that hard, its smaller size means you can take it into tight spaces and even indoors.   
Cons
– Not for beginners: the speed and size of the Mavic unfortunately come with some drawbacks, the main one being that this lightweight and powerful machine can be difficult to handle, especially for those new to flying. If you are thinking of taking the Mavic inside your next property, be sure you have plenty of experience handling it first!  
Who it's for: the Mavic is great for those looking for a convenient and portable aerial photography solution.
Who it's not for: we wouldn't recommend the Mavic if you've never picked up a drone controller before.
Top-range (more than $1000)
Yuneec Typhoon H Plus
Yuneec's top-range hexacopter will get the job done.
Key specs: 1.6 kilometer/1 mile range, 28 minute flight time, 12mp camera, 4K video
Pros
– Powerful: the Typhoon H is a hexacopter, swapping the usual four propellers found on the likes of DJI drones for six. This makes it both more powerful and safe, as even with one prop failing the drone can still be landed safely
– Yuneec claim the Typhoon can lift 7kg of camera gear should you want to use your own
– Innovative design: along with the extra propellers, the Typhoon features retractable landing gear and a foldable design for transportation. Along with the features Yuneec have packed into this formidable package – from autonomous flight modes to obstacle avoidance and a 4K camera
– it's clear a serious amount of thought has gone into the design process.  
Cons
– Expensive: while not the most expensive on this list, the Yuneec does probably represent the least value for money, especially when you stack it up against the similarly priced DJI Phantom 4 Pro. In particular, the 20 minute flight time is less than you'd expect when shelling out in excess of $1000.  
Who it's for: if you've got the budget for DJI but don't like the look of the Phantom models, the Typhoon is a great alternative.
Who it's not for: if you're only concern is getting the most features for your money, you could do better elsewhere than Yuneec.
DJI Inspire 2
A big, intimidating drone with unparalleled features.
Key specs: 7 kilometer/4.3 mile range, 28 minute flight time, 24mp camera, 6K video
Pros
– Professional grade technology: while the Phantom 4 Pro is arguably DJI's flagship model, their very best technology is reserved for the Inspire 2, which straddles the divide between a consumer drone and a professional piece of filmmaking equipment. Intelligent autonomous flight modes, cutting-edge 1080p FPV control, and impressive statistics like a 58 mph top speed and a 7 kilometer flight time all mark the Inspire as an exceptional machine. 
– Camera: as a filmmaking drone, the camera is where the Inspire really shines. The basic model comes with a Zenmuse X4S camera, which can be detached and upgraded to the X5S bundled with the professional' package. With the higher-end lens you can shoot incredible 6K video and capture 24MP stills, which are further enhanced by the built-in image processing. The Inspire also features a unique dual control mode that allows one operator to pilot the drone, while another works behind the lens.  
Cons
– Very expensive: the Inspire is double the price of the next most expensive drone on this list. It's packed with features appealing to professional filmmakers, and this top-tier equipment naturally comes at a high cost.
– Very big: not only will the Inspire make a big impression in your bank account, it will also take up plenty of room in your car. Combined, we can't help but feel that if you only need your drone to produce real estate marketing, the Inspire might be a bit overkill.
Who it's for: if you want your real estate footage to blow the competition out of the water, the Inspire is the way to go.      
Who it's not for: anyone but the most dedicated aerial enthusiasts should be perfectly satisfied with any of the more affordable drones on this list.   
DJI Phantom 4 Pro  
The best of the bunch, the 4 Pro tops our list of the best drones for real estate.     
Key specs: 7 kilometer/4.3 mile range, 30 minute flight time, 20MP camera, 4k video
Pros
– Cost/benefit ratio: finally, we come to our top pick, the Phantom 4 Pro. We've already seen the Phantom 4, and the Pro tweaks this already impressive package to include a better camera with a mechanical shutter and 4K 60FPS video capabilities, and improves on the obstacle avoidance of the 4 by applying this feature to all four sides of the drone. Take these upgrades and add them to DJI's already impressive roster of features – autonomous flight, object tracking, TapFly – and the increased range and improved controller of the new model, and you get what we think is the best drone for real estate on the market today.  
Cons 
– Not portable: we're struggling for bad things to say about the 4 Pro, if we're honest. It's in the same chassis as the 4, which we complained could be more portable. Realistically though, if you're dedicating an afternoon to capturing your latest property, it's likely portability and on-the-go convenience won't be your top priority.   
Who it's for: if you have the budget, we can't recommend the DJI Phantom 4 Pro enough, and would recommend it to everyone.   
Who it's not for: the Pro is a little larger than, say, the Mavic, so if you want to operate in tight spaces you could choose the smaller model.     
Final Thoughts
Real estate marketing has been transformed by the advent of drone technology. Potential buyers have a whole internet's worth of listings available to them, and have come to expect stunning aerial photography and fluid video tours as standard when house hunting. If you want to be at the top of the game, then, you need to think about incorporating a drone into your marketing strategy.     
We think that drone should be the Phantom 4 Pro. DJI have established themselves as market leaders in consumer drones and the 4 Pro shows why. It packs some of the most advanced features on the market today into an intuitive, innovatively-designed package, and you'll struggle to get better quality stills and video without at least doubling your budget.